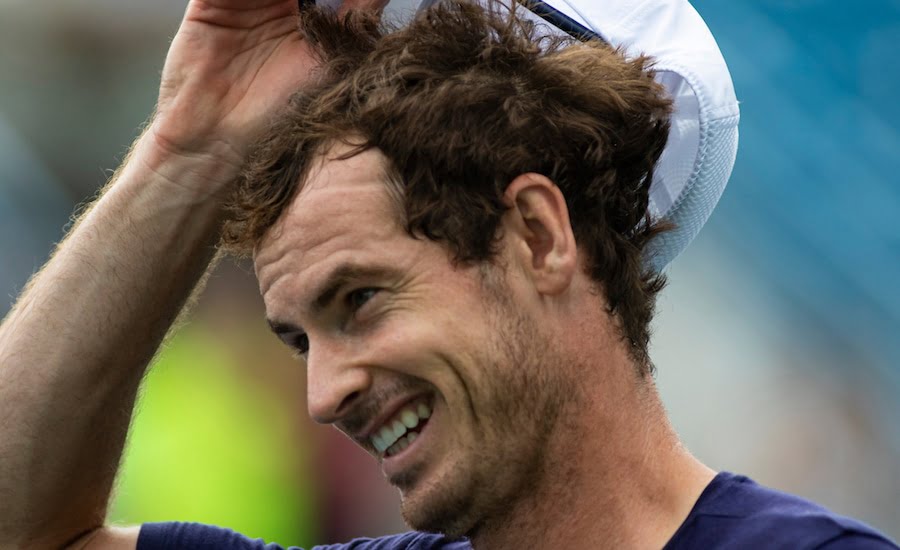 'I'm a pain to work with but I'm not changing now,' admits Andy Murray
Andy Murray as admitted he is 'a pain' to work with but he says he has no intention of changing the methods that have brought him sp much success.

The former world number one reached a milestone last week as he won his first singles title in nearly three years at the European Open.
Afterwards, though, he lifted the lid on eacatly what it took to get himself back to playing any tennis at all, never mind elite-level tennis.
"I know I'm a pain to work with but at the same time when I've been asked to do something I do it and I don't skip days," Murray is quoted as saying in the Daily Mail.
"I haven't come in and told the guys I don't want to go to the gym today or I don't want to go on the court.
Murray's European Open success came at the end of a highly encouraging four weeks continuous tennis, and it was littered with the usual Muaary mannerisms we have come to expect.
Perhaps principally among them was his tendancy to remonstrate with himself and his support team in moments of frustration – and it's something that look unlikely to ever change.
"It's something I wish I didn't do," Murray admitted.
ALSO READ: Analysis: Andy Murray must improve his serve if he's to continue this improbable return to form
"But that's what I was saying, in terms of being a pain, that's obviously irritating to work with and I would find that annoying as well if I was coaching.
"I would want to just say 'Shut up!' But it's something that I have struggled to change over the years.
"On the other side I do try and do everything that they tell me and I ask tonnes of questions.
"So I don't know. Like would you rather have someone being a pest on the court but fighting for every point and working as hard as they can, or someone who is not trying hard and not doing what they're saying?"
Look ahead to the rest of 2019 with our guides to every tournament on the ATP Tour and the WTA Tour. If you can't visit the tournaments you love then do the next best thing and read our guide on how to watch all the ATP Tour matches on television in 2019. To read more amazing articles like this you can explore Tennishead magazine here or you can subscribe for free to our email newsletter here