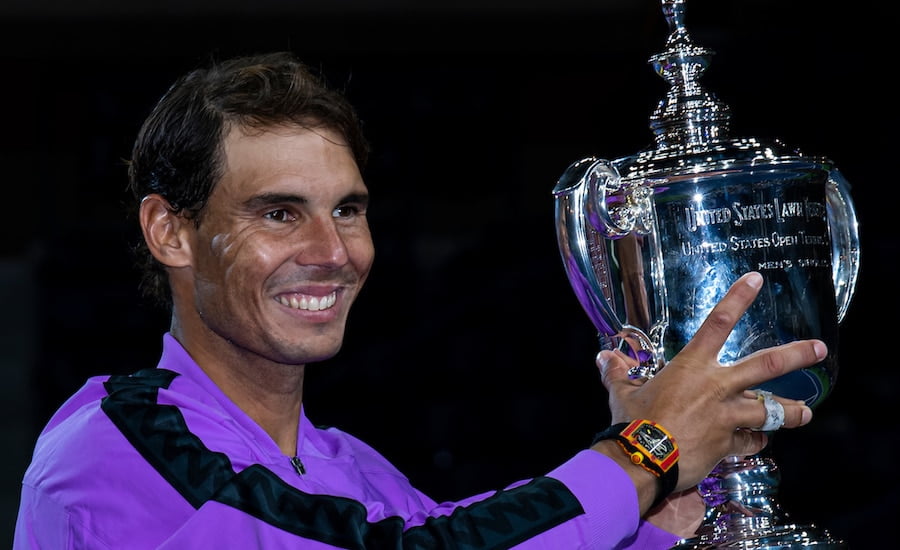 "I'm a frustrated tennis player at heart" admits Spanish football legend Sergio Ramos
One of the greatest Spanish footballers of all time, Sergio Ramos, might be playing the wrong sport as he admits he'd love to serve an ace against his mate Rafa Nadal in a game of tennis
He's had more appearances for Spain that any other player in the history of the countries national team so why is Sergio Ramos frustrated? Because he isn't a tennis player of course!
At least that's what Ramos stated in a recently broadcast fun interview for Amazon Sport TV. You can watch the whole interview here:
Spain's all-time record appearance maker… ??@SergioRamos is just a frustrated tennis player really ? pic.twitter.com/bdJEOhMjMs

— Amazon Prime Video Sport (@primevideosport) October 15, 2019
The relationship between football and tennis in Spain has always been close but the links have become stronger in recent times as another legendary Spanish footballer, Gerard Pique, has launched a new career as a tennis administrator with the company he represents taking control of tennis's oldest team competition, the Davis Cup. In the the new format of the team competition, the top group of countries in tennis will all play together at the same time during a World Cup style tournament to decide the Davis Cup champions for 2019.
Sergio Ramos and Gerard Pique may play for fierce club rivals Real Madrid and Barcelona respectively but for their country Spain they've had immense success including winning the European Championships twice and the World Cup once. So maybe tennis isn't the game for Ramos after all!
To read every issue ever published of the world's best tennis magazine, tennishead, visit our 'Magazine Archive' and you can buy a copy of the latest issue here.To win incredible tennis prizes for free, enter our latest 'Competitions'. For all the breaking tennis news and exclusive player interviews, visit our 'News' section. For the latest racket, ball, shoe and clothing buyers guides plus video play tests, visit our 'Gear' section