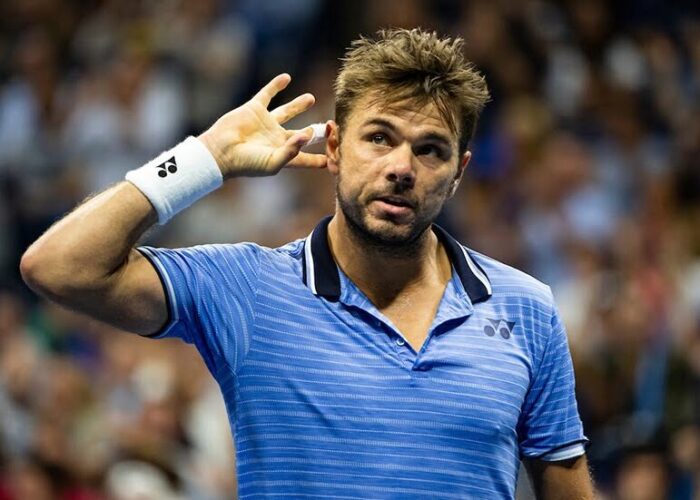 'I'm a better player now than when I won my Grand Slams,' says a confident Stan Wawrinka
Stan Wawrinka says he believes he is better now that when he was winning his three Grand Slam, but conceded it's tougher than ever to win ATP titles.
The veteran Swiss has seen his stock slide in tennis due to a serious knee injury a couple of years ago, but he has fought his way back into the top 15 in the world since.
"I think I'm a better player now than what I was when I won my Grand Slams," says Stan Wawrinka, as quoted in Executive Style.
"But the other players are too. I guess that's the challenge of tennis and why I love this game: the never ending challenge of finding ways to improve."
A return to Grand Slam-winning form may be a goal too far for Wawrinka at the age of 34, but he believes he can have lofty targets for 2020.
Principal among them is to return to the top ten in the world, and for that he knows he needs consistency.
"It's going to be difficult to take the spots from the guys at the top but I think I have the level for it. I trust myself and I'm going to push my hardest," Wawrinka said.
"The game is constantly evolving, becoming faster and harder to compete. For me, tennis is a big puzzle: it's about the mental and physical challenges you have to overcome.
"You need to put everything together at the right moment, and that's the tricky part."
"The season is long but if I do the right thing and develop some consistency, I will have a chance to get back in the top 10, for sure."
Keep up to date with all the action at our tennis news section. Win amazing tennis prizes by entering our competitions. Learn more about your favourite players including Roger Federer, Rafa Nadal and Novak Djokovic. Check out the latest kit in our tennis gear reviews. Receive regular updates with our legendary newsletter or read in depth features with stunning photography in tennishead magazine. Can't visit the tournaments you love? Check out our guide on how to watch tennis on TV. Don't miss a thing with our Live Scores service. Follow tennishead on social media at Facebook, Twitter, Instagram & YouTube