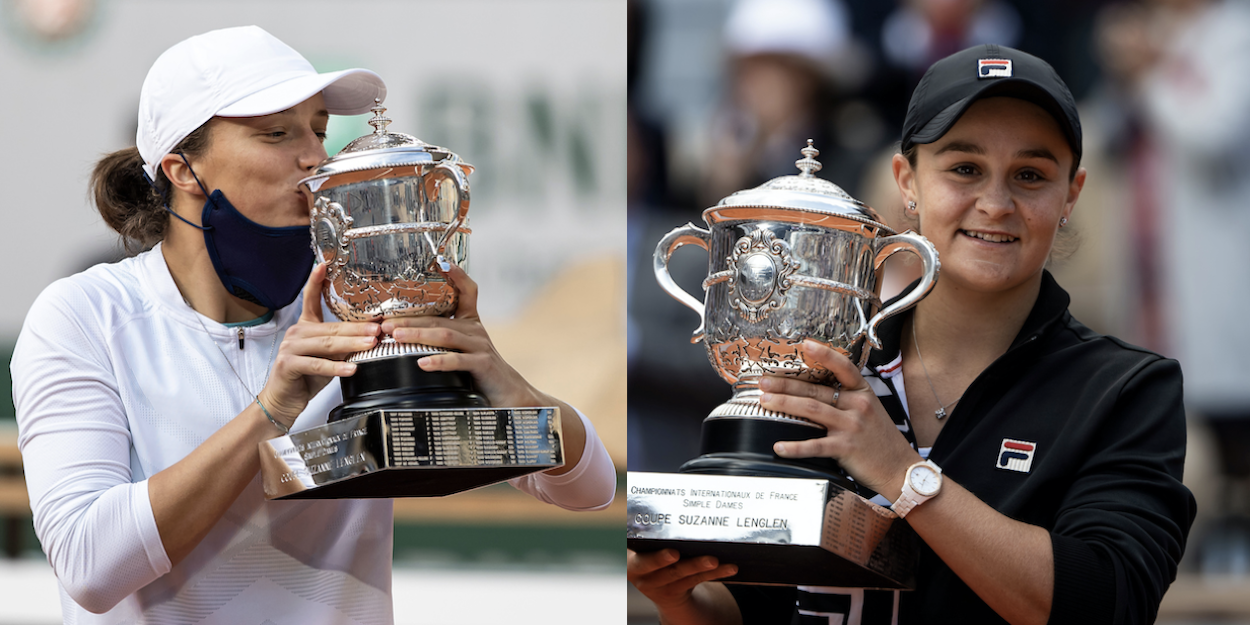 Iga Swiatek 'trying to learn' from Ash Barty after 'inspiring' practice
Iga Swiatek has spoken of what she is trying to learn from Ash Barty after practising with the Australian ahead of the 2021 US Open.
The Pole described training with the world number one as "really inspiring", and also hit with world number two Aryna Sabalenka to prepare for the year's final major.
World number eight Swiatek saw off qualifier Jamie Loeb 6-3, 6-4 in the opening round at Flushing Meadows, and will next face Fiona Ferro.
The 20-year-old could meet tournament favourite and recent Wimbledon champion Barty in the quarter-finals in New York.
"It's really inspiring. Practising with Ash is different because you can see her mentality and the way she treats things. When she makes a mistake, she's not frustrated. She doesn't seem to [get frustrated]," Swiatek told the WTA.
"Even when she is frustrated, she uses it to play better and better. So I'm trying to learn from her. I think I need a few more years to understand completely how to get there. But she's a great player to watch and take some lessons from her.
"Right now, I can feel that with my ranking it's sometimes easier to practice with players who have a better ranking than me. I know in practice you shouldn't look at rankings and I know that's stupid, but everyone is doing it anyway. It's hard sometimes to separate it.
"But I can see that with top players, it's back to normal, back to one year ago when I was still an underdog, back when it was easier. It was nice to have that feeling again. But it would be nicer to learn how to play as not an underdog. I'm giving myself time."