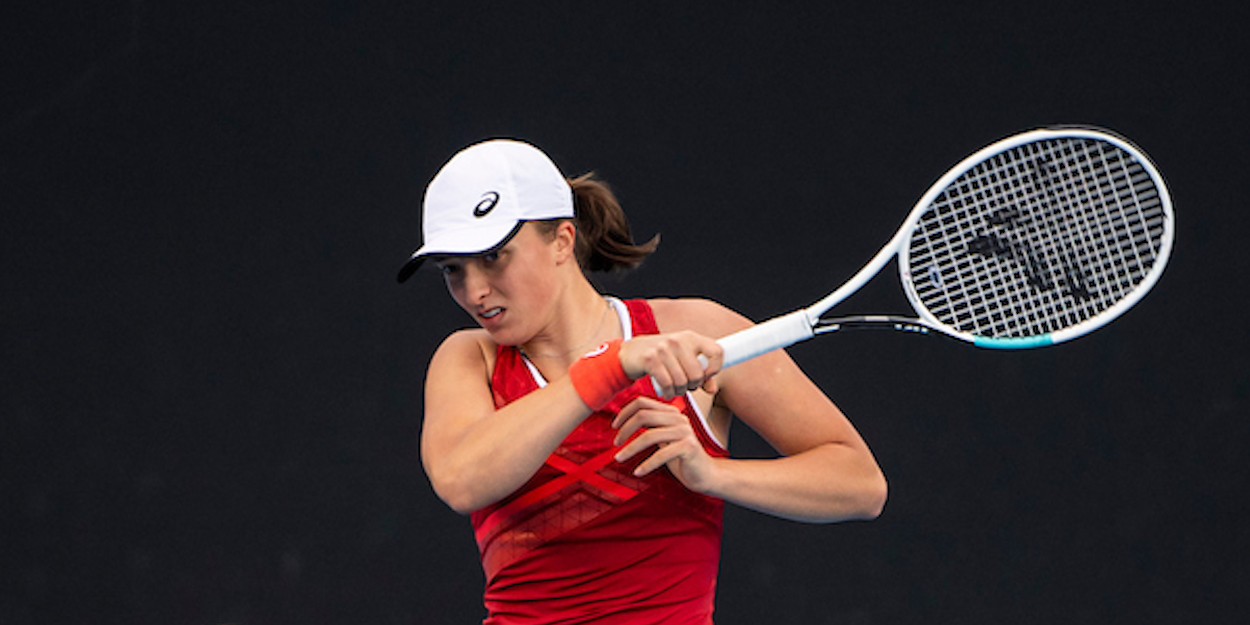 Iga Swiatek savoured 'special moment' after winning Olympic opener
Iga Swiatek opened her Olympic tennis campaign in style with a straight sets victory over Germany's Mona Barthel to reach the second round. 
The former French Open champion, who kicked off the tournament on Centre Court at the Ariake Tennis Park, became just the third Polish player to win an Olympic singles match after defeating the German 6-2 6-2.
Swiatek, who benefitted from a schedule re-shuffle to account after Naomi Osaka's role at the Opening Ceremony, described the experience on Centre Court as 'amazing'.
"It was amazing," she said. "I wasn't expecting that. I know that they changed the schedule yesterday, but it was a special moment for me. I know that right now I really feel the Olympic vibe."
The 20-year-old, who is making her debut at the Games, said she relied on her Dad to tell her the Olympics as she struggled to imagine what it would be like.
"My Dad's told me a lot about the Olympics," said Swiatek. "I couldn't actually imagine it properly, but for sure it's a special event. It's different than any other tournament. I'm trying to give myself the opportunity to get used to it and focus on playing."
The Pole also admitted she struggled to adjust to the heat in Tokyo, with temperatures soaring to 32 degrees Celcius when she stepped on to court.
"It is humid," admitted last year's French Open champion. "I'm not used to it. My perfect weather is in Great Britain or maybe [the weather] at 2020 Roland Garros!
"It's hard to get used to it, but we gave myself time, we came to Takasaki [about 100km north of Tokyo] before going to the Olympic village to get used to the jetlag, humidity, and right now it's much, much easier [than when I arrived].
"But still, when the stress comes and all the different factors that you have on that match, it's different. I'm happy I'm in the second round and I can just get the experience."