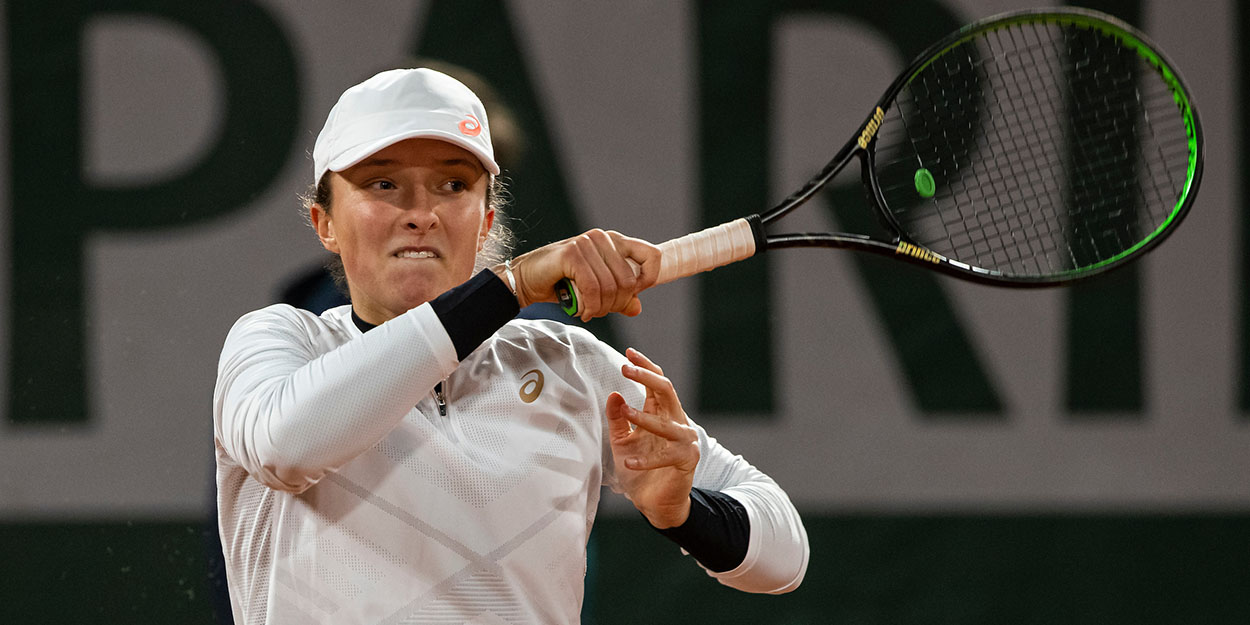 'Iga Swiatek is like Novak Djokovic – she could be the one to dominate the women's game…'
Mats Wilander has compared rising WTA star Iga Swiatek to Novak Djokovic, and he thinks it may see her dominate women's tennis.
Swiatek, 19, reached her first Grand Slam final on Thursday, easily beating Argentinian Nadia Podoroska 6-2, 6-1 in the French Open semis.
And after watching her play at Roland Garros, Wilander believes the women's game has unearthed a special talent.
"I genuinely believe that Iga Swiatek can be the one," Eurosport expert Wilander said.
"I haven't seen one player who is complete technically with all the shots. I haven't seen a player as young as her as complete when it comes to constructing points and going forwards, taking the ball early.
"The weakness for most women is the second serve and she is going to punish that on any surface.
"Her basic game reminds me of Novak Djokovic, who is just there, plays close to the baseline.
"If you don't hit the ball well then he'll take the short ball and hurt you with it. She is very natural, not risky either because she hits the ball with so much spin and so much margin.
"Even though she hits the ball with so much power, she also hits with margin. She doesn't have any weakness at all, not one."
Despite the tremendous upside in her game, Wilander has warned there are still things to improve.
"She has an incredible variety in her game, she doesn't volley very well yet especially on the back hand side – but it really doesn't matter as she is still keen to come forward," he added
"Now it's just about improving the technique especially the backhand volley, but she moves well, she's strong, she hits hard, she hits with spin.
"Maybe on faster courts her opponents can make the ball skid through the court and she might not get underneath the ball to spin the ball back.
"But that's the only thing. I think she's there to be a Grand Slam champion, multiple times."