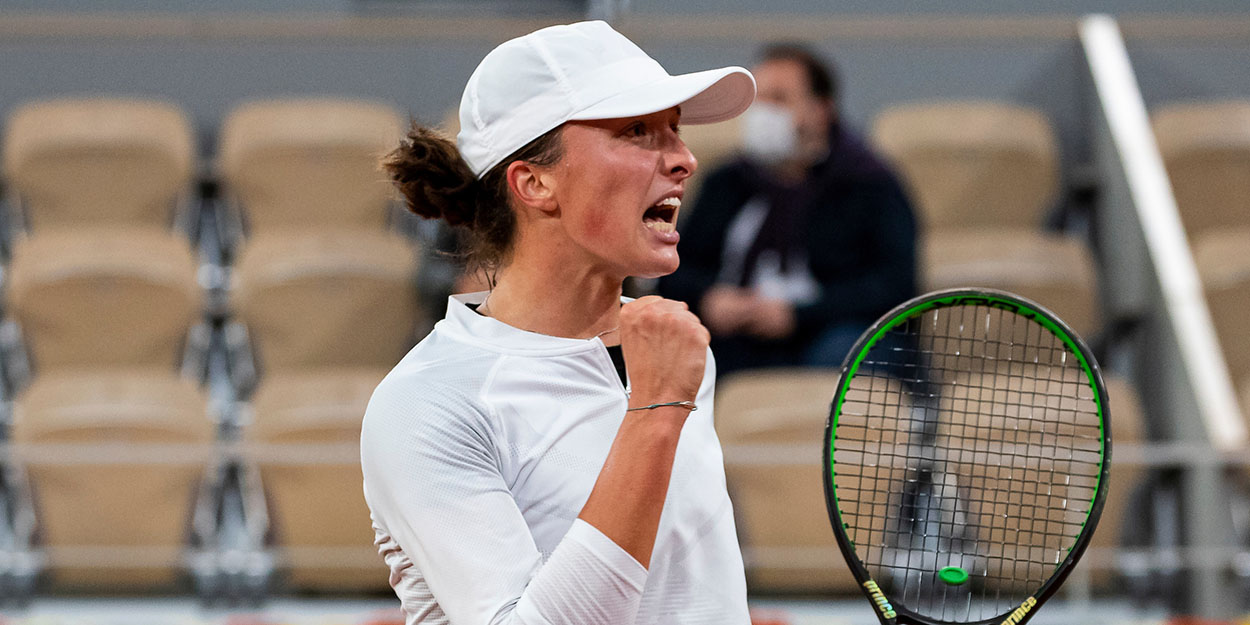 Iga Swiatek: 'I was in shock after French Open win and I still don't understand the emotions'
Iga Swiatek says she is still recovering from the 'shock' of winning the French Open, admitting she still doesn't understand the emotions.
Swiatek was unseeded ahead of the tournament but did not drop a set as she powered he way to the title at Roland Garros.
She even left reigning Grand Slam champions Simona Halep and Sofia Kenin in her wake, but the further she progressed in the competition the less she seemed an underdog.
The win has propelled 19-year-old Swiatek to 17th in the world – a climb of 37 places – and she says she is still coming to terms with it all.
"Basically I was in shock for the next three days," Iga Swiatek told BBC Sport.
"I couldn't tell you my emotions, because even I don't understand them.
"It's pretty crazy here. I feel like my life changed completely and I'm trying to get used to that. I left a different Poland that I came back to, because right now I'm kind of popular here.
"I'm doing pretty well, but if I'm going to have any problems, then Naomi [Osaka] texted me that I can always ask her for advice or for support.
"We had a quick chat on social media right after the final. I feel like I am supported, so it is great.
"I always wanted to win all four Grand Slams and to have an Olympic medal, and I always thought of it as a dream.
"But right now, when I actually won French Open, it stopped like being so distant for me.
"Right now it's pretty overwhelming, but actually it's one of the things I worked for."