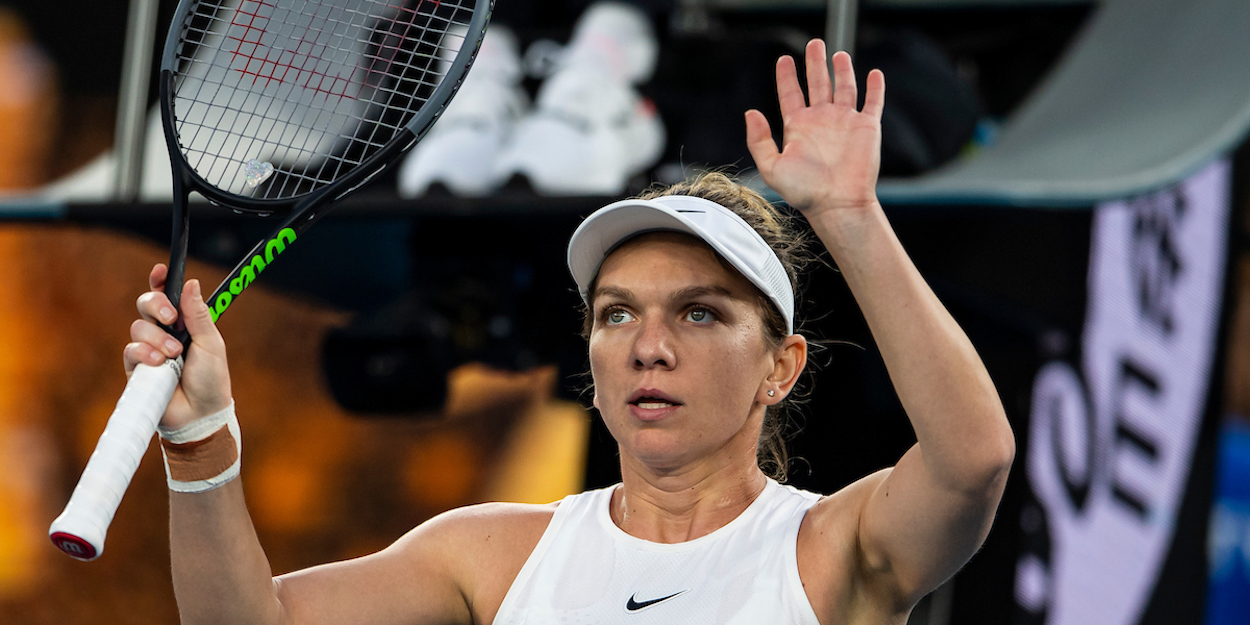 "If it's a bubble like Paris, I'm going" Simona Halep clarifies Australian Open decision
Simona Halep was among the players who chose not to travel to New York for the US Open, but the Wimbledon champion says she intends to fly to Australia for the start of the 2021 season.
Australia has kept a tight control on its borders during the coronavirus pandemic and currently has strict quarantine measures in place for anyone entering the country, but plans are being made for players to go into bio-secure "bubbles" on arrival Down Under. It is understood that Tennis Australia is looking to establish those bubbles in different cities where warm-up tournaments will be played, enabling players to travel safely between competition venues, practice courts and hotels.
"I think that in Australia it's going to be 14 days' [quarantine], but it's going to be a bubble," Halep said. "So it's not that you have to stay 14 days just in a room – because if you do that you cannot play after 14 days without training. But if it's a bubble like it was in Paris, I'm open and I'm going."
Tennis Australia has yet to confirm a programme of tournaments in the build-up to the year's opening Grand Slam competition, but this year there were events in Brisbane, Perth, Sydney and Adelaide before the world's leading players moved on to Melbourne.
The Australian Open is due to start in Melbourne on January 18, but some players are talking about flying out early in December. After her surprising fourth-round defeat to Iga Swiatek at the French Open Halep said that she had yet to decide when to go to Australia. "It depends on what I decide to play," she said. "I have no idea whether I will play the first tournament. We'll see. It's too early."
Melbourne is the capital of Victoria, which has been the state most badly affected by coronavirus in Australia. However, restrictions on movement there have helped to slow the spread of infections and there are hopes that they will be lifted before the end of the year. Tennis Australia is also hoping that up to 50 per cent of the normal number of fans will be admitted into Melbourne Park for the Australian Open.