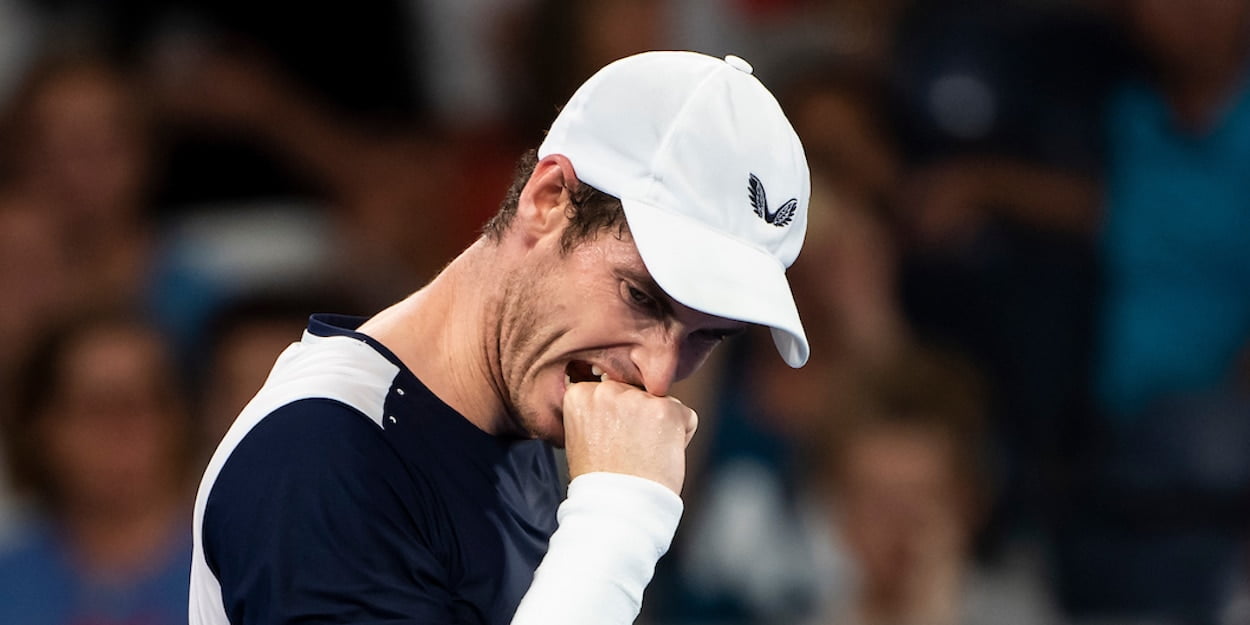 "I would rather the opponent was not able to hear" Andy Murray dissects on court coaching
One consequence of the tennis shutdown has been the willingness of players like Andy Murray to be interviewed mid-match.
Televised interviews have been a feature of some of the new events that have taken place, along with the broadcasting of conversations between players and their coaches.
Players taking part in Patrick Mouratoglou's Ultimate Tennis Showdown have grown used to putting on their headphones during every break, while televised interviews as players sat down between games also proved popular at the Schroders Battle of the Brits at Roehampton, which was the first tennis competition of any significance to be staged in Britain since the start of the lockdown.
Andy Murray and Dan Evans both played at Roehampton and were happy to be interviewed during their matches, though the silence of the venue, where there were no spectators, led to plenty of whispering.
"I'm not against on-court interviews if people like them, but I would rather the opponent was not able to hear," Murray said. "I think people maybe want more insight from the on-court interviews. If you're able to say what you're trying to do without your opponent hearing, it would probably help. It's a bit counter-productive in a competitive environment to be telling your opponent what you're trying to do tactically against them."
Evans, who beat Murray and Kyle Edmund in his last two matches to win the Roehampton tournament, had no issue with the on-court interviews and thought they could help viewers understand the game better. "There are a lot of people out there who think that tennis is pretty easy and who hammer the players after they lose," he said. "I think it does show that there's a hell of a lot of effort that goes into it. It's a tough game."
Although Evans said he would have no issues doing mid-match interviews on the tour or at Grand Slams, he thought that on-court coaching should be allowed at no more than a few tournaments in the year.
"In this sort of environment, I think this is great to give an insight into what we think," the British No 1 said at Roehampton. "I've not listened to all the other conversations this week, but I'm sure there have been times when players and coaches have disagreed – and it would be interesting to see how they worked it out."