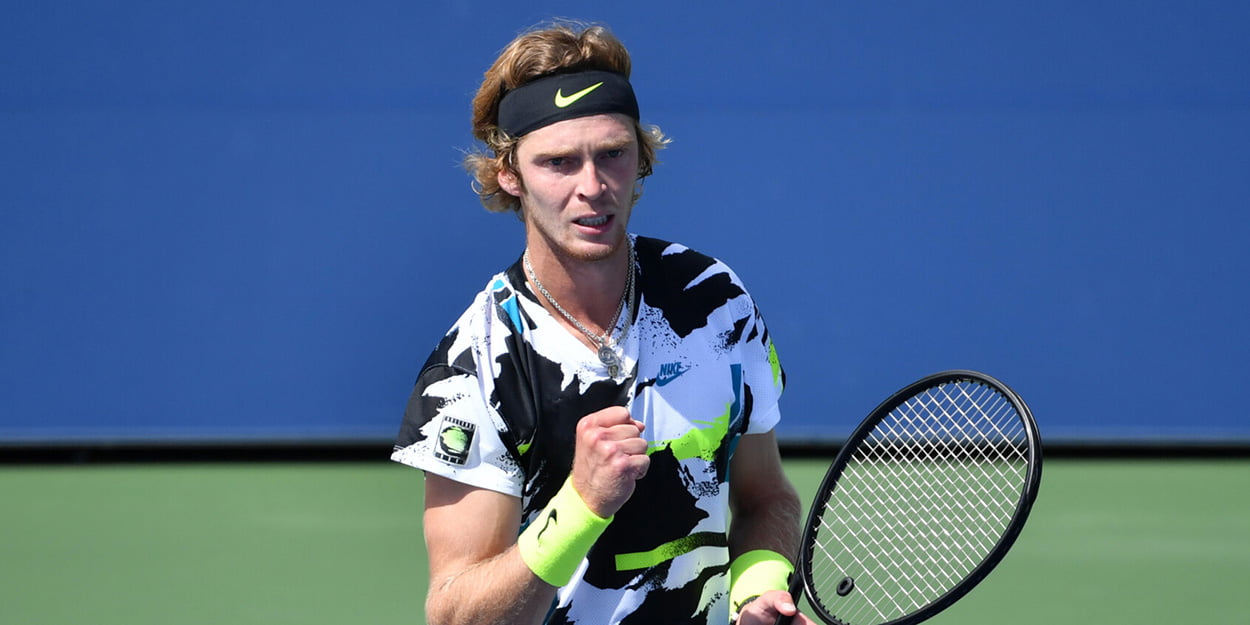 "I would give him an 'outstanding' on the season," says Rublev coach
After winning a tour-high five titles in 2020, Andrey Rublev and his coach, Fernando Vicente, have been recognised at the ATP awards.
Russian Rublev capped a breakthrough year by winning the ATP's 'Most Improved Player' award, while Vicente became the first Spaniard to win 'Coach of the Year.'
"These awards, both mine and Andrey's, are just a consequence of the years of hard work and countless hours dedicated to a sport that gives us so many emotions – for better or for worse," Vicente told ATPTour.com.
"We've gone through some difficult times during these last almost five years together. Having the recognition from his peers is something that makes him feel so happy and appreciated."
Rublev enjoyed the most successful season of his career in 2020, winning all five finals he was involved in and reaching a career-high number eight in the ATP end of year rankings.
"For me, it's a pleasure to work with a player who is motivated all the time and works with such passion, always with the desire to keep improving," Vicente said.
"Of course, I'm pleased with almost everything. It was his best year in terms of [FedEx ATP] Ranking, he won the five finals he played and in general his entire game improved a lot. I would give him an 'outstanding' on the season."
Vicente and Rublev will kick off 2021 at the delayed Australian Open in February, where the Russian player will be aiming to get past the quarter-final stage – his best effort at a Grand Slam to date.
"We've been through very tough moments and now we've had a great year. The key is to keep working with passion and the work will bear fruit. So we have to keep going and not be satisfied, there is a lot to improve if we want to stay at this level!"