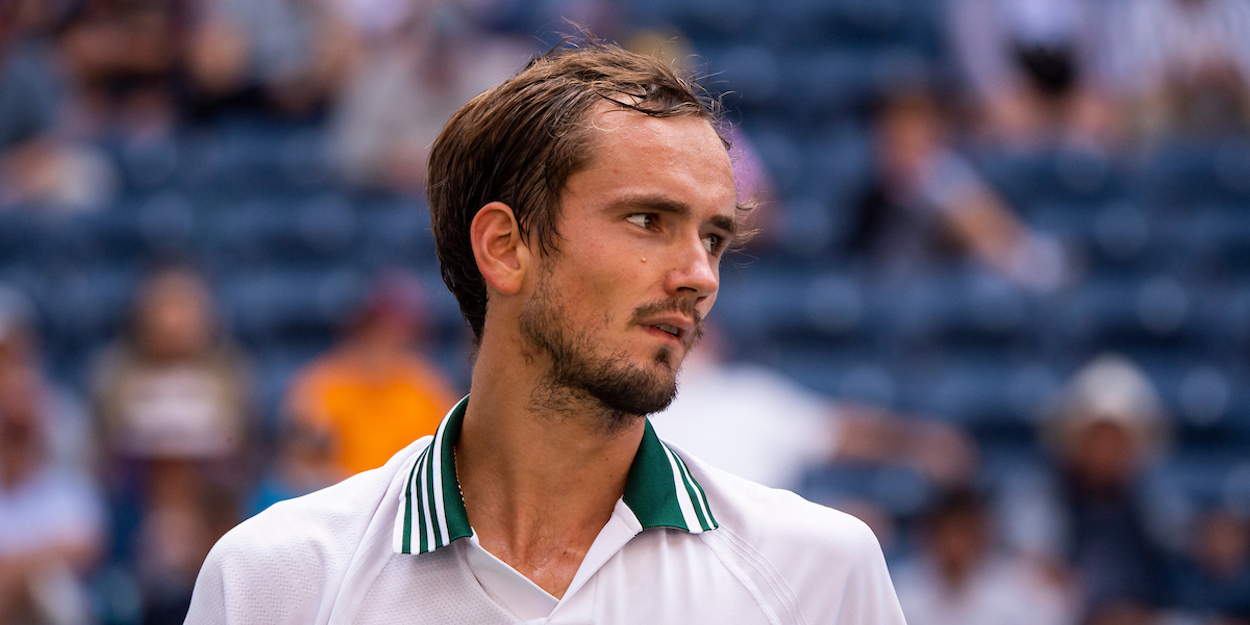 'I won't say if you will see me there' – Daniil Medvedev coy on Australian Open participation
Daniil Medvedev said he is 'willing' to compete at the Australian Open but refuses to confirm whether or not he will travel to Melbourne in January.
Currently there is no assurances that unvaccinated stars will be able to compete at the Grand Slam, with Victoria Premier Daniel Andrews standing firm that those players refusing the vaccine will not be permitted.
The US Open champion is in agreement with his rival Novak Djokovic that he wants to keep his vaccination status and any other medical history private.
"I always said it, that I really like Novak's answer about this. I want to keep my medical, no matter if it's about vaccine, leg injury, head injury… I want to keep my medical private for a reason," said the world number two ahead of the Paris Masters.
"I feel like tennis is such a brutal sport where you're always one on one against your opponent, and any information you give him can go against you.
"If you're playing Australia, it's obvious you're vaccinated. So that's why I said I'm willing to play Australia, but I won't say if you'll see me there, but we're going to see in January."
Whilst Andrews vows that the only way players can compete at the prestigious event is with full vaccination, Australia's Prime Minister Scott Morrison is happy to permit unvaccinated stars providing they undergo a two-week quarantine.
Even if players are subjected to a quarantine period, it is still not a given that they will decide to travel, with the world number one raising doubts given the quarantine conditions at last year's event.