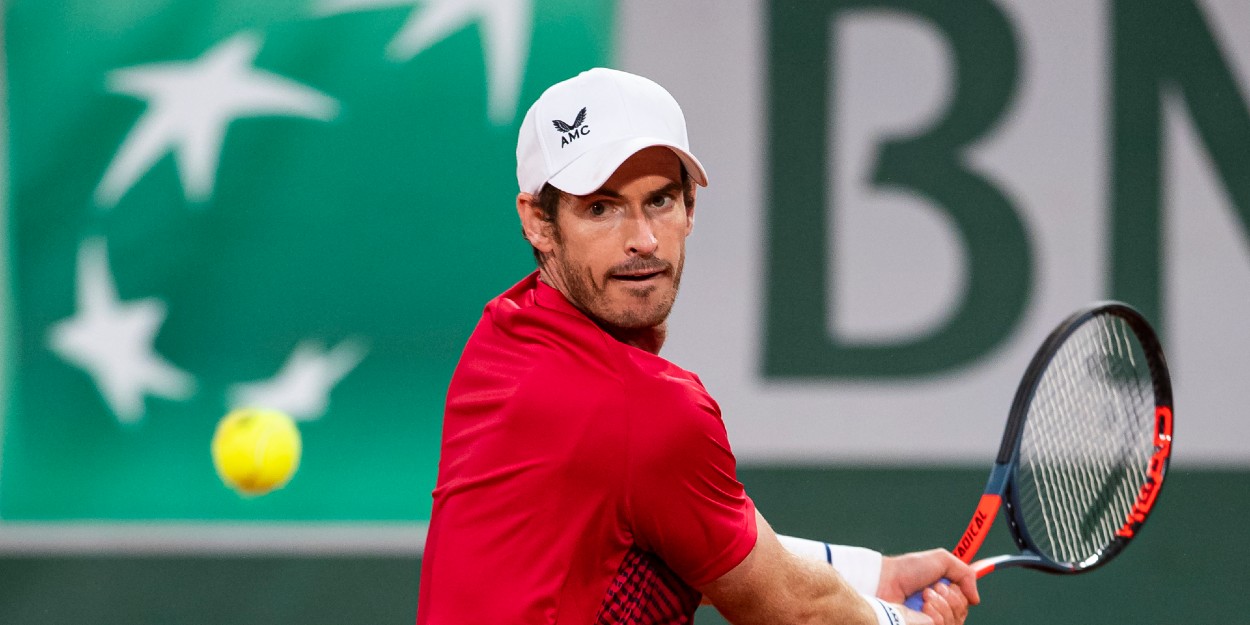 "I will win big matches if I can get properly fit," says Andy Murray
Andy Murray is aiming to get "properly fit and healthy for an extended period of time," in a bid to return to the top of the men's game.
Murray experienced an injury-hit 2020 as the hip resurfacing operation he had in January 2019 continued to cause problems, but the Scot is optimistic of playing at this summer's Tokyo Olympics.
"I'd be pumped to go and try to win another medal in Tokyo," the Scot said. "The only thing that I maybe won't get to the same level in is the speed. There's no reason why [with] everything else I can't get back to what it was before."
Andy Murray participated in various "Battle of the Brits" exhibition tournaments during the UK national lockdown over the summer, before exiting in the early stages of both the US Open and French Open on his return to the main ATP Tour.
However, the three-time Grand Slam winner is confident of a full physical recovery after completing pre-season training. "If I look back to the summer, I was struggling physically playing three mixed doubles matches at the Battle of the Brits.
"I think next year I'm going to be alright. I just need to make sure that everything's kind of in place, and I think with my age and also with the metal hip, I can't really afford to have any chinks, or be slightly heavier than what I should be, or have weaknesses in my body that I maybe could have got away with when I was younger."
Murray, currently the world number 119, is preparing to play at the Australian Open – which is tentatively scheduled to take place in January – and believes he can still compete with the best in the game.
"I've seen enough in the limited amount I have played in the last year. I was beating a top-10 player in Cincinnati, and then obviously at the end of last year I was still winning against guys like Stan [Wawrinka, in the European Open final]."