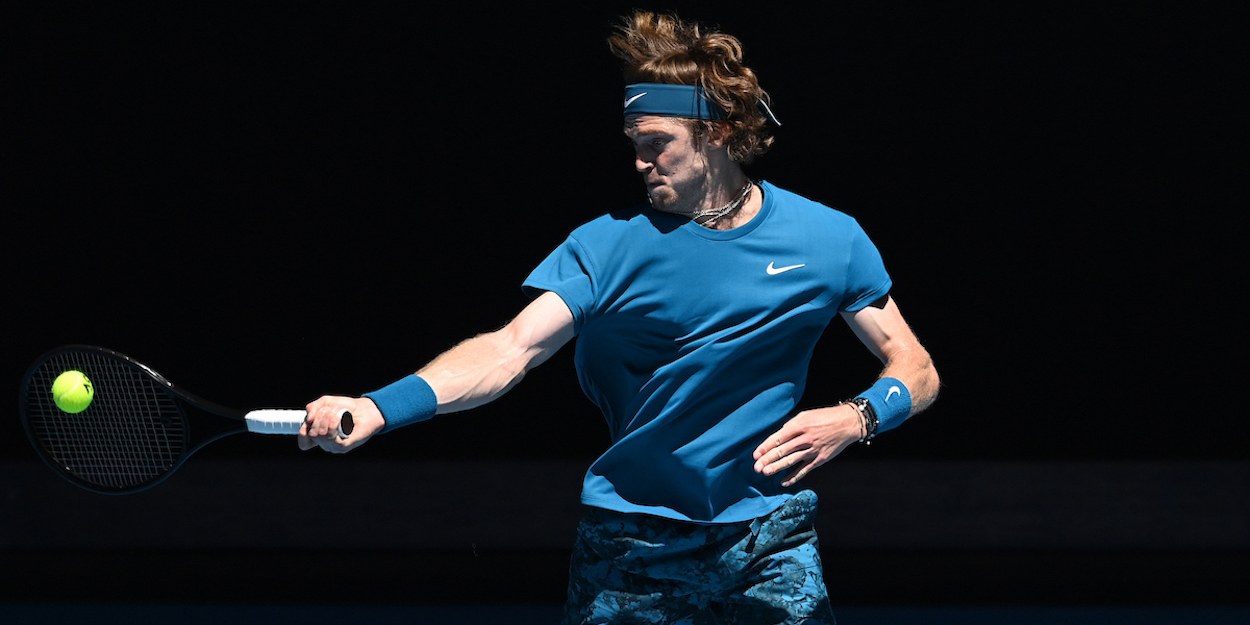 'I will be vaccinated before Australian Open' – Andrey Rublev reverses vaccine decision
Andrey Rublev has confirmed he will be vaccinated ahead of the Australian Open after previously expressing he would not be jabbed earlier this year.
The Russian star recently revealed he does not want to undergo strict quarantine measures at the Grand Slam, and believes those choosing not to be vaccinated will have to miss the event altogether.
On Wednesday, Australian Immigration Minister Alex Hawke confirmed that all visitors to Australia will be required to receive both vaccinations against the virus before being permitted entry.
"If you don't take a vaccine, just sit in the room for two weeks and that's it," Andrey Rublev said. "In my case, I'll be vaccinated. And who doesn't want to, I think, will miss the tournament."
"The situation with Australia is such that if players want to participate without quarantine, they must be vaccinated," Rublev said.
"I heard that Australians make concessions and are ready to admit different vaccines. But here I can be wrong, I don't want to lie."
In March this year, Rublev had a very different outlook on the vaccine, and insisted he would not be getting the jab due to a lack of 'privileges'.
"To be honest, me, no," Andrey Rublev said earlier this year. "I think few players already did it, I don't know who. Maybe I'm wrong. I don't know.
"I know for the moment now it doesn't really give you any privilege. You still have to be in the bubble. I don't know how is it with the travels, but you still have to be in the bubble. So it doesn't give you any privilege."
"Me, if you ask me if I can choose and I can have option to don't have a vaccine, I will not do it," the Russian previously said.