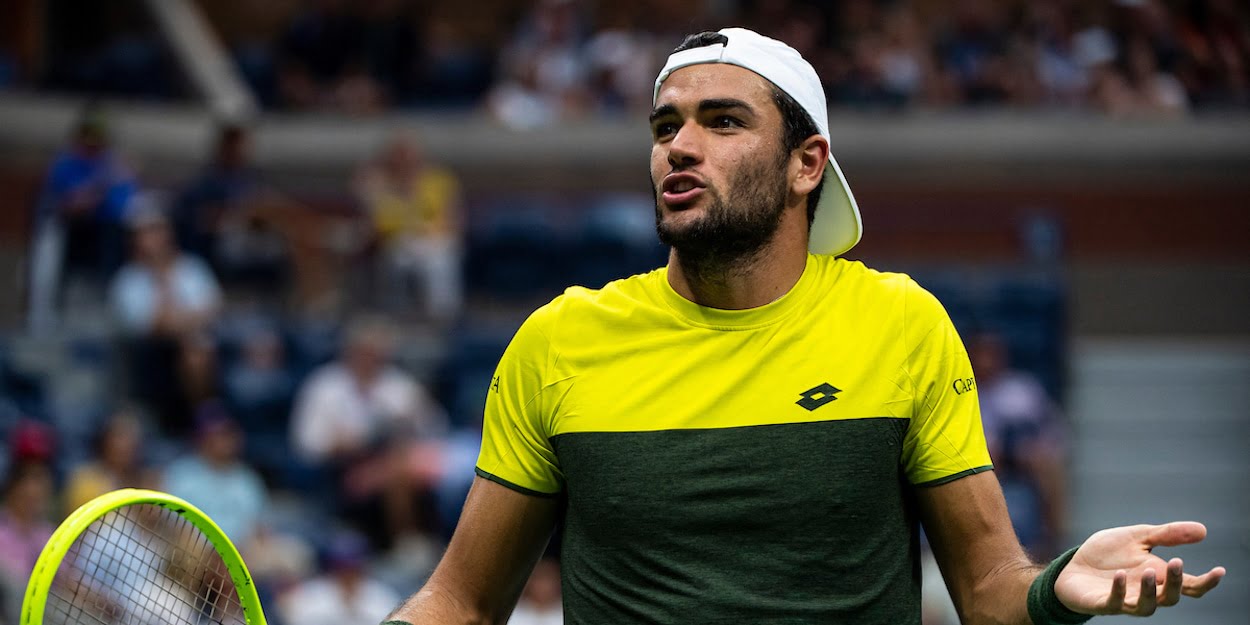 "I wasn't that great when I was younger" Matteo Berrettini on why he's not considered one of the 'Next Gen'
Matteo Berrettini is in the same age group as the likes of Daniil Medvedev, Stefanos Tsitsipas, Alexander Zverev and Karen Khachanov, but the 24-year-old Italian was never considered part of the "Next Gen" group of men who emerged to challenge the domination of the game's established players.
Matteo Berrettini is currently ranked No 8 in the world but did not break into the world's top 100 until he was 22. However, he insists that he was always happy to make progress at his own pace.
"For sure there were players who were doing better than me when I was younger, but I was always thinking about myself, about my road, about my team, not about them," Berrettini said.
**Sorry to interrupt but did you know you can order a FREE COPY of tennishead magazine (worth $15) to be sent direct to your home? Hurry up and click here to order the world's best tennis magazine for free as stocks will run out soon!**
"I've trusted my coach every day from the start. Tennis is a tough sport. Every week is different. I was always saying to myself: 'Improve yourself. Learn from what you are doing and you're going to be better.' And I think that's what happened. I'm really proud because I wasn't that great when I was younger, when I was 18 or 19. I got my first ATP point when I was 19."
Berrettini was ranked No 135 in the world at the start of 2018 and was still outside the top 50 at the start of last year. However, 2019 proved to be his breakthrough year as he won titles in Budapest and Stuttgart, reached the fourth round at Wimbledon and then made the semi-finals of the US Open. Having broken into the world's top 20 in June, he made the top 10 in October and then qualified for the year-end Nitto ATP Finals in London for the first time.
"After the US Open everything changed just a little bit," Berrettini said. "I'm the sort of guy who is always pushing myself, to be a better person, a better player."