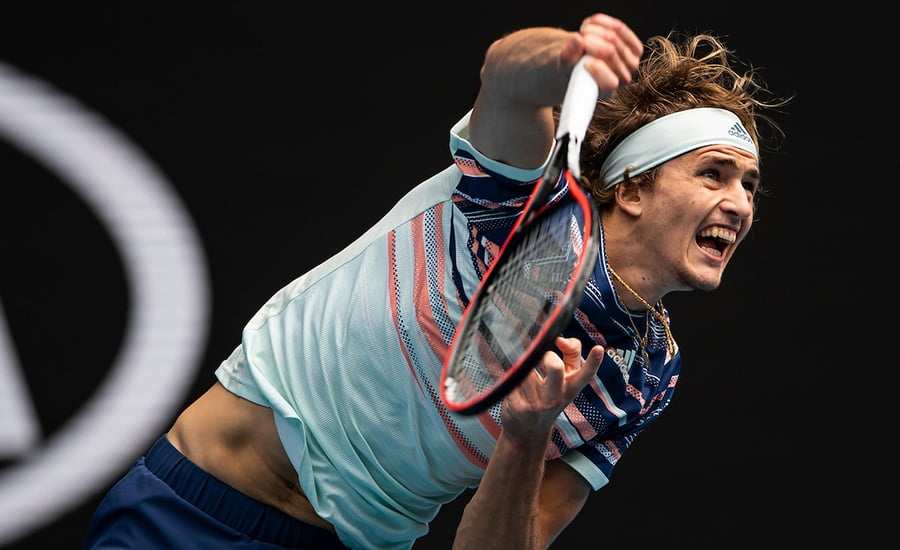 'I was very impatient' – Alexander Zverev happy to prove Rafael Nadal Grand Slam prediction right
Alexander Zverev admitted he has been impatient in his pursuit of Grand Slam glory – even though Rafael Nadal always knew it was coming.
Zverev beat Stan Wawinkina to move into his first Grand SLam semi-final at the Australian Open, which is already his best ever performance at any major.
Earlier in his career, Zverev gained a reputation for struggling at Slams, although Rafael Nadal defended him in 2018 saying it was "impossible" for Zverev not to crack Grand Slams given the talent he possesses.
And that has proven to be prophetic, with Zverev looking very strong in Melbourne.
"Yeah, I was very impatient," he admitted after his 1-6, 6-3, 6-4, 6-2 win over three-time Grand Slam winner Wawrinka .
"In a way, also was maybe paying attention to it too much, to the Grand Slams. You know what I mean? I was paying too much attention to them.
"Everything else, I was just playing better tennis at the other tournaments. At Madrid, Rome, other Masters, the World Tour Finals. The Grand Slams maybe meant too much for me.
"This year I actually came into the Australian Open with absolutely no expectations because I was playing horrible. At the ATP Cup I was playing bad, and the weeks before.
"As I said to all of you guys, it's going to be a process beginning of the week with the first few matches. I hope I could just get through them and start playing them better as the tournament gets along.
"This is what happened. I hope I can still continue to play better in the semifinals and hopefully maybe in the final. The people that I'm going to play are not getting worse."
Keep up to date with all the action at our tennis news section. Win amazing tennis prizes by entering our competitions. Learn more about your favourite players including Roger Federer, Rafa Nadal and Novak Djokovic. Check out the latest kit in our tennis gear reviews. Receive regular updates with our legendary newsletter or read in depth features with stunning photography in tennishead magazine. Can't visit the tournaments you love? Check out our guide on how to watch tennis on TV. Don't miss a thing with our Live Scores service. Follow tennishead on social media at Facebook, Twitter, Instagram & YouTube