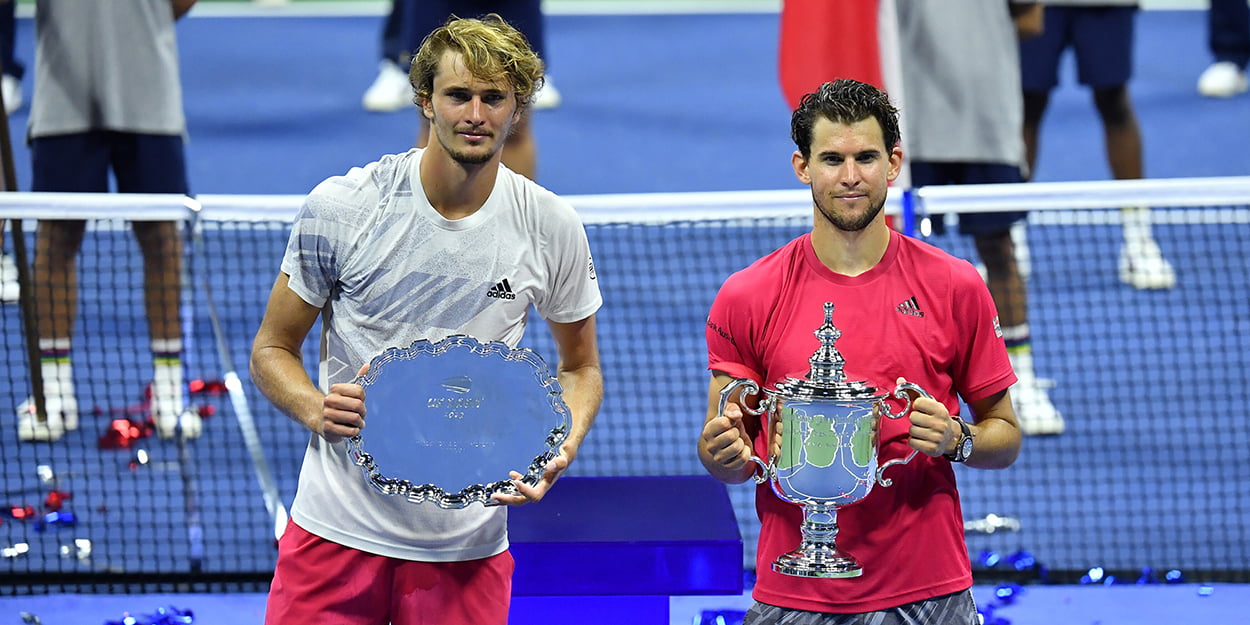 'I was never the favourite in the US Open final – because I know how good Zverev is,' says Thiem
Dominic Thiem insists he was never the favourite to win the US Open final despite what the media believed – because he knows how good Alexander Zverev is.
Thiem's previous Grand Slam finals were against Rafael Nadal, twice, and Novak Djokovic, meaning he went into the all as the underdog.
However, he was the highest ranked player in the US Open final, with just about every analyst in the tennis media tipping him to win.
It has been suggested that the extra pressure of expectation affected Thiem's game, but he has dismissed that theory out of hand.
"Well, I mean, the media put me as a favourite in that match," Thiem explained. "That was not how I went in. I know what Sascha is capable of.
"I always remembered also the tough match we had in Australia, which was completely open, which was on the edge the whole match.
"I went into it expecting a tough match, expecting an open match.
"Well, in the first two sets and a break down, it was one way for him, but as I said, never stopped believing, never stopped believing that I'm going to free up and start playing better at one point.
"Well, it doesn't matter at the end who did I beat or which tournament it is. I mean, I just won a major and it's just amazing."