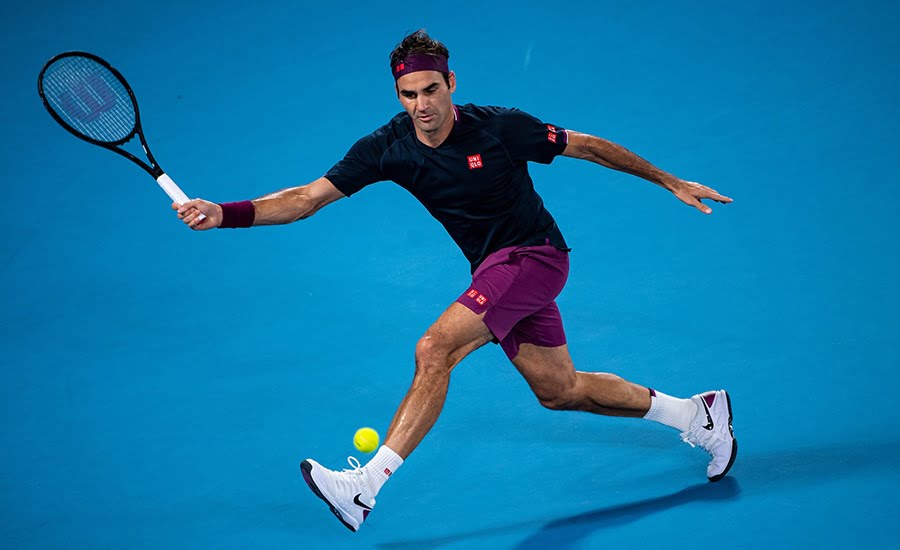 'I was in control' – Roger Federer makes dominant start to Australian Open campaign
Roger Federer declared himself delighted, if a little surprised, to ease into the second round of the Australian Open.
The 38-year-old defied convention by skipping any warm-up for the tournament, and had spoken beforehand about his concern about a lack of game-time.
However, he showed no signs of rustiness as he dominated Steve Johnson to earn a 6-3, 6-2, 6-2 win.
"I just haven't played proper matches in many, many weeks, and a lot of guys, probably 95 per cent of the guys, are coming here with matches," Federer said.
"So I'm not one of those guys. Now I have one. Best of five, too, which is even better.
"So I think for me really the first three rounds are key to get going, to get used to the pressure, or just to stay calm if you're down a set and a break or whatever it might be.
"This is sort of the unknown that can be a little bit scary at times. But today there was none of that because I broke early each set and was able to get on a roll, play freely after that. And also felt I had margin.
"Anything I was doing I felt like I had the game under control.
"That might not be the case in the next round, so I just think I have to be careful. Round-by-round, point-for-point mentality.
"I know other guys that are playing extremely well right now so I think it's just important to stay very calm about things right now."
Elsewhere on day one of the Australian Open, Dan Evans was a comeback kid, fighting from two sets down to beat Mackenzie McDonald 3-6, 4-6, 6-1, 6-2, 6-3 in nearly three-and-a-half hours.
Denis Shapovalov was the first high-profile exit of the tournament, losing 6-3 6-7 (7-9) 6-1 7-6 (7-3) loss to Hungary's Marton Fucsovics.
Grigor Dimitrov and Matteo Berrettini both advanced, but Borna Coric crashed out to Sam Querrey.
Keep up to date with all the action at our tennis news section. Win amazing tennis prizes by entering our competitions. Learn more about your favourite players including Roger Federer, Rafa Nadal and Novak Djokovic. Check out the latest kit in our tennis gear reviews. Receive regular updates with our legendary newsletter or read in depth features with stunning photography in tennishead magazine. Can't visit the tournaments you love? Check out our guide on how to watch tennis on TV. Don't miss a thing with our Live Scores service. Follow tennishead on social media at Facebook, Twitter, Instagram & YouTube