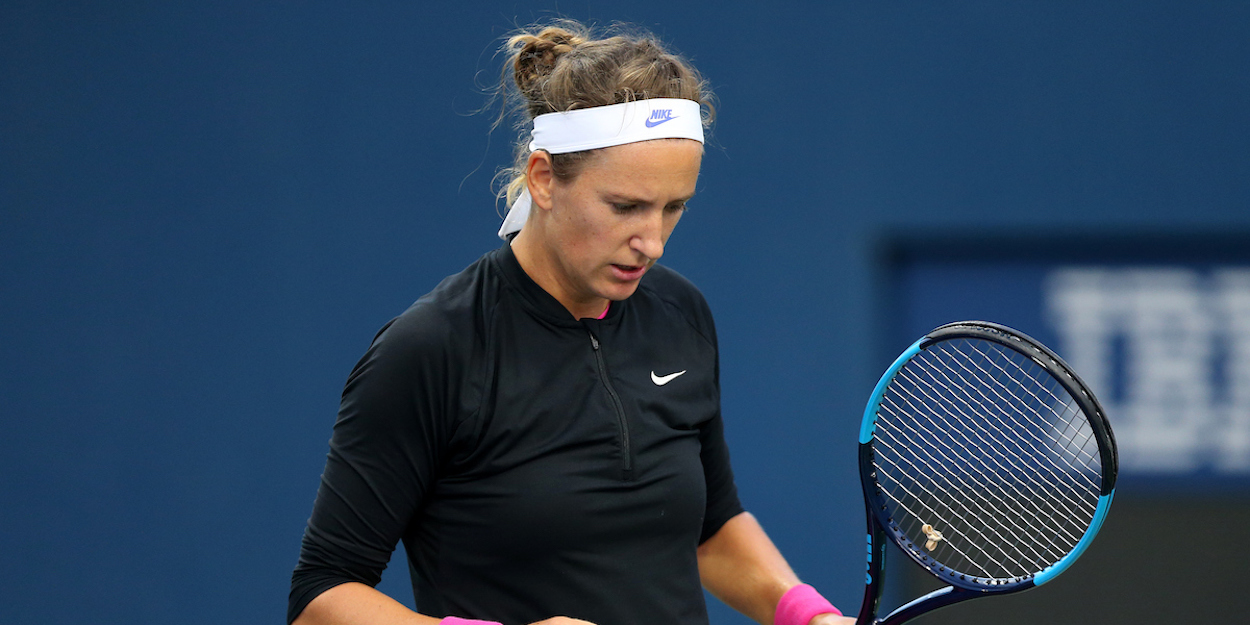 'I was devastated and cried on the couch' – Former Australian Open champion admits heartbreak
Former champion Victoria Azarenka says she cried when she was told she had to go into hard quarantine ahead of the Australian Open.
Azarenka is one of 72 layers who came into contact with someone from their flight who returned a positive coronavirus test.
That means she is unable to train or see her coach or leave her hotel room for any reason, and she admits it came as a huge blow to her mentally when she received the news.
"I had a group call with my agents and my coach…and I literally hung up on them," she told Bethanie Mattek-Sands on Australian Open Countdown.
"I hung up because I was so devastated. At first I cried, I cried on the couch.
"I felt like everybody – frustration, sadness and 'oh my god I worked so hard, where's it gonna go?' It was a feeling of uncertainty.
"And then I kind of thought, 'OK, you feel all those emotions. This is what's going to happen, you've just got to let yourself feel them and get them out."
The Australian Open is set to begin on February 8.