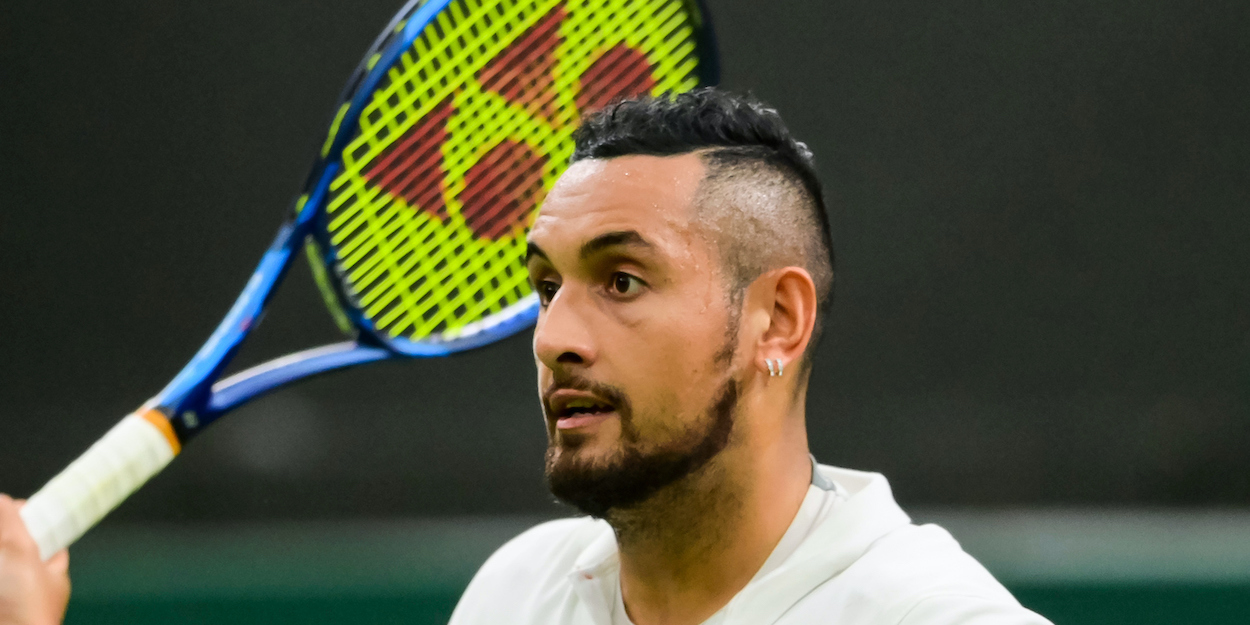 'I was crucified for not conforming' claims Kyrgios on expectations in tennis
Nick Kyrgios did not mince words about how he feels tennis can treat its up-and-comers, particularly in comparing them to icons like Roger Federer.
The Australian made it through to the third round of Wimbledon in straightforward fashion, defeating Gianluca Mager in under two hours and without facing a break point.
Kyrgios came into the tournament confident, despite not playing a competitive match since the Australian Open back in February.
Following the match, he spoke on the subject of expectations within the sport as a budding professional, and that comparisons to tennis 'gods' like Federer, Nadal and Djokovic can subdue some of the more relatable characters of the sport.
"I still think tennis especially locks in these types of players that have so much to give to the sport," Kyrgios told reporters.
"It happened for the first three, four years of my career. I was crucified for doing anything out of the ordinary, out of the box, talking to the crowd, hitting between my legs, underarm serve.
"The biggest example is when I hit an underarm serve against Rafa in Acapulco. It was like, 'Disgraced the game, he has no respect for the sport. He's a disgrace.'
"Then you have people like Kei Nishikori hitting underarm serves. It's like, 'Oh, he's so tactically switched on.'"
"You have players now that I love watching, like Bublik, you've got Tiafoe. You've got these guys who are not conforming. They're making the sport awesome.
"I feel like tennis has to get behind these players. Once Djokovic, Federer, Nadal all leave, this sport is going to be in dire need of personalities to take that torch."