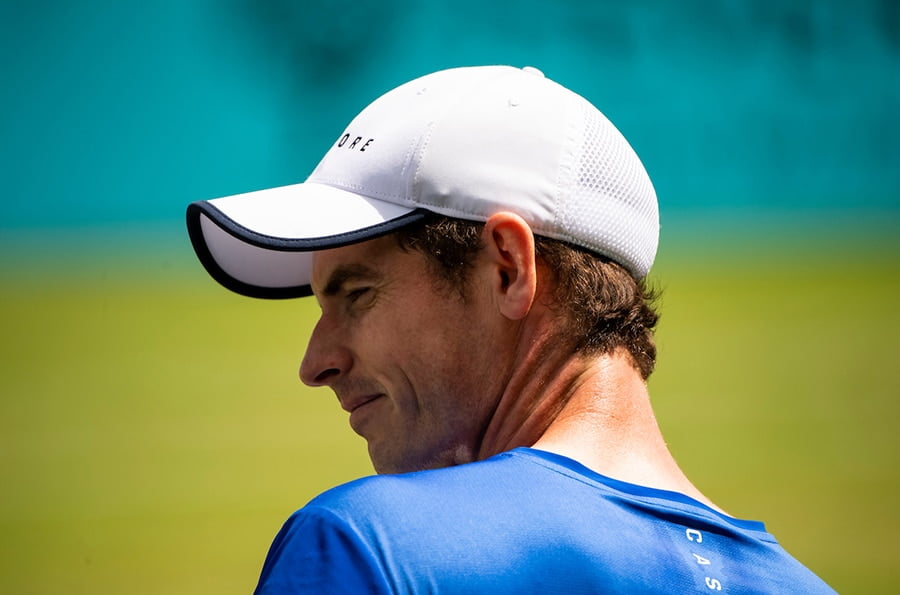 'I want to lead Great Britain again in the Davis Cup,' admits Andy Murray
Andy Murray says that he would love to lead Great Britain at the Davis Cup again, admitting that his time away from the game has put the achievement into perspective.
Murray was the man who powered Great Britain to the Davis Cup title four years ago before he succumbed the the hip injury that has robbed him of two years of his career.
However, he made a successful comeback at Queen's, declaring himself completely pain-free after playing doubles with Feliciano Lopez, and he is clearly looking at the the future with fresh optimism.
"I would love to play in Davis Cup," Murray admitted following his successful return to tennis at Queen's.
"Over the last year or two, when you look back at matches you've played and enjoyed, the Davis Cup matches have often been the ones that have been quite special in terms of atmosphere and stuff.
"Every chance you get to compete for your country, and I've been lucky enough to do it with my brother a few times, is brilliant."
Things have changed in the time Murray has been away, though, with the future of the Davis Cup itself under question.
It has controversially changed it's format to a week long finals event in November, while the ATP Cup – an international team event that offers ranking points – will launch from 2020 to rival the revamped Davis Cup, which appears to lack the backing of many of the top players in the world for the moment.
The 164 page tennishead Wimbledon magazine is now available to order online with reduced postage costs here