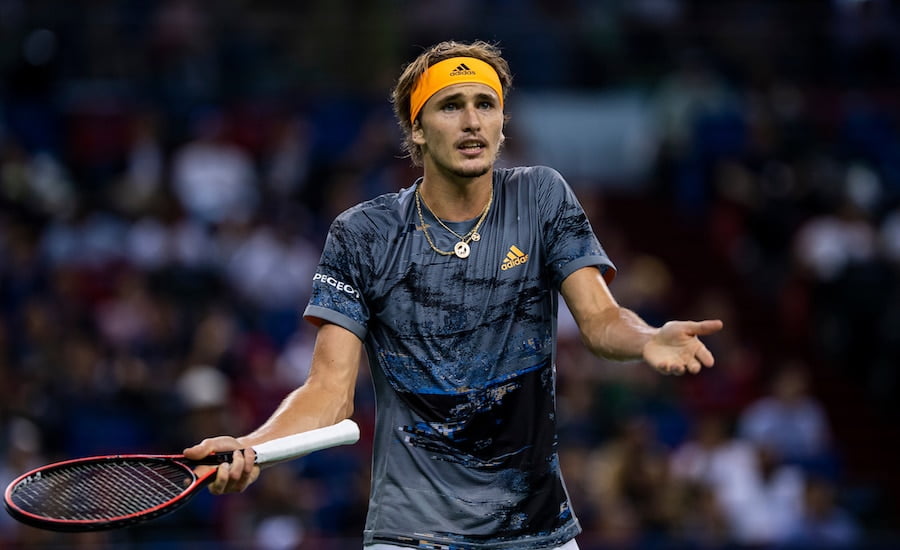 "I want Federer, Nadal, Djokovic to know this sport is left in good hands" admits Alexander Zverev
Alexander Zverev has admitted that he feels a responsibility to look after the sport he loves once the 'Big 3' of Federer, Nadal and Djokovic have stopped playing
Federer, Nadal and djokovic will most likely go down in history as the 3 greatest players ever to have played the game and it seems that no-one is more aware of their legacy than rising German star Alexander Zverev
Zverev had just lost a tough Shanghai final to Russian Daniil Medvedev when it was pointed out to him that he seemed to have an increased level of maturity in the past few weeks. Zverev replied, "Yeah, a little bit. Well, because for me, the difference now this year than the last few years was I was the only young guy kind of up there.
"Now I see the other young guys. I see maybe still difference in, you know, how we act on court, how we behave on court, compared to the older guys.
"So before I didn't pay attention to it because I was kind of the only one and the rest of it was fine. Nobody really cared about it. Now I really do, because I love this sport of tennis in general, and I want it to be in good hands, and I want it to be, you know, when Roger retires, when Novak retires, when Rafa retires, I want them to know that tennis is in good hands, kind of.
"So I hope we, as young guys, we kind of understand that, we learn that, and, you know, then I think tennis will be just as interesting as it is now. And, you know, the Roger Federer fans or Rafa Nadal fans will fall in love with new players. I'm not saying it has to be me. I'm not saying it has to be anyone in particular. It may be a new superstar that we don't even know about.
"But if we kind of learn the good things about those guys, I think this sport of tennis will be in very good hands."
To read every issue ever published of the world's best tennis magazine, tennishead, visit our 'Magazine Archive' and you can buy a copy of the latest issue here.To win incredible tennis prizes for free, enter our latest 'Competitions'. For all the breaking tennis news and exclusive player interviews, visit our 'News' section. For the latest racket, ball, shoe and clothing buyers guides plus video play tests, visit our 'Gear' section