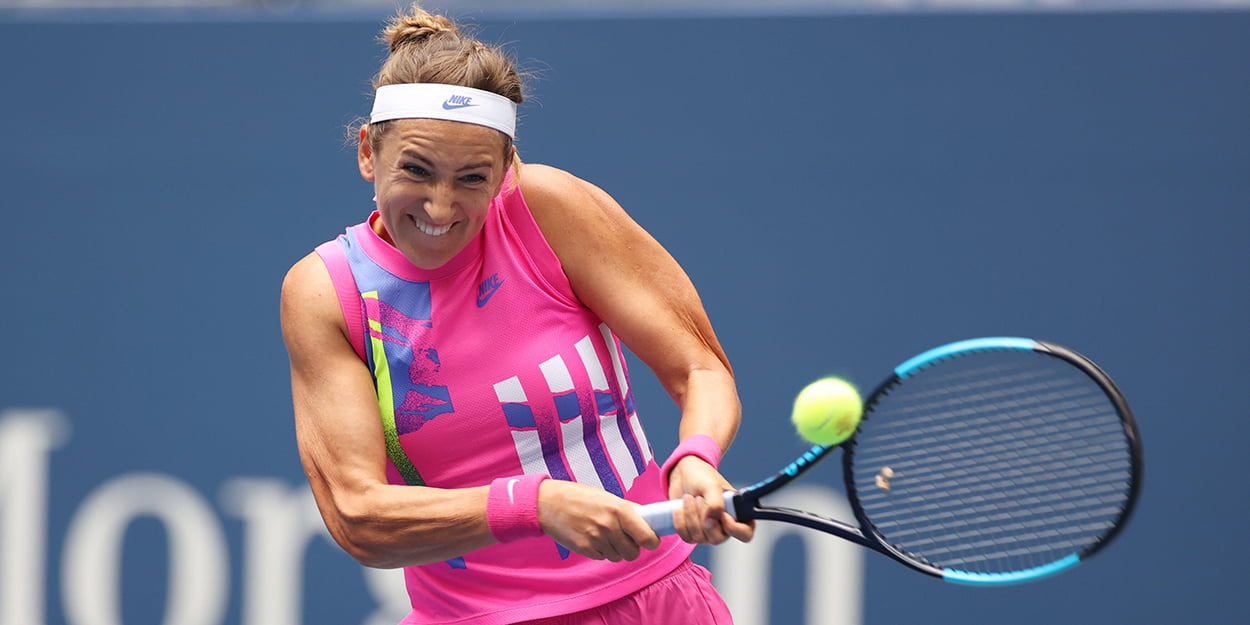 "I think there should be some give and take and understanding" US Open finalist Victoria Azarenka highlights the challenges of being a mother on the tennis tour
Making decisions on whether to play in tournaments during the coronavirus pandemic presents difficult choices for all players, but for mothers like Victoria Azarenka on the tour it represents a particular dilemma.
While Serena Williams decided to travel to this week's Top Seed Open in Lexington accompanied by her daughter, Olympia, Victoria Azarenka went there without her three-year-old son, Leo, who has often gone to tournaments with her in the past.
Players at the Kentucky tournament are allowed to be accompanied by one other person, though the restriction does not apply to mothers.
"Leo is not here with me at this tournament," Azarenka said. "I obviously make my decisions based on all the precautions and all the safety for him. Even if we do travel, there will have to be very safe protocols for him to travel. That's why I really don't want to make too many decisions ahead of time. I want to monitor the situation.
"In terms of limited numbers of people on site, I don't think I would bring Leo on-site knowing that there would be a lot of people there. I would just like him to be with me where he will be safe, where there will be just a bubble of people that we know. Those are my personal protocols that I'm going to put in place."
Azarenka, who said she had yet to decide on her future schedule, understands the need to reduce the size of entourages at tournaments. "Obviously when you have a bigger team of people you work with it can be a challenge, but I think we all need to work out how we can adjust, how we can make it safe for everybody," she said.
"I think it will be a learning experience. Personally I don't think you need to bring your whole crew when you're not playing matches. Of course when you do play matches you want to have people there who support you. It's important because you already know you won't be getting any energy from the crowd."
She added: "I think we give up the idea that everything is going to be the same and everything is going to be perfect. We can't expect things to be the way they were. I think there should be some give and take and understanding."