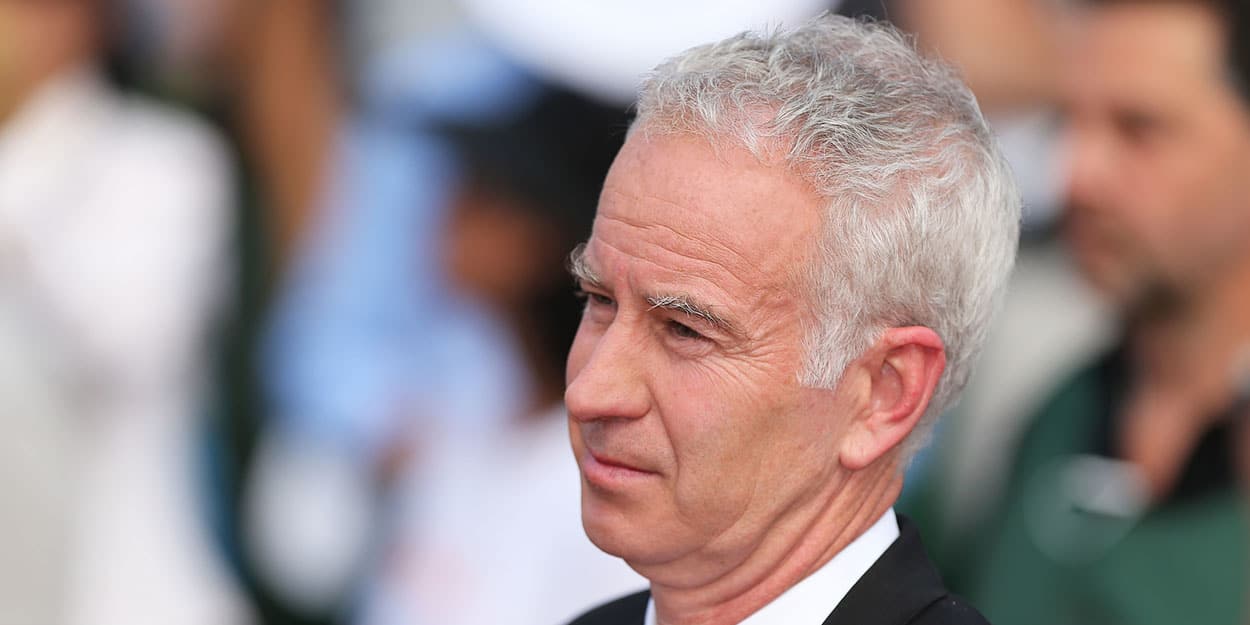 'I think it was very, very wrong' – Margaret Court criticises John McEnroe and Martina Navratilova over protest
Margaret Court has ht back at John McEnroe and Martina Navratilov over their protest against her at the Australian Open.
Court's name adorns the second show-court at Melbourne Park in recognition of her 24-Grand Slam titles – a tally no one has managed to better.
However, her controversial views on homosexuality and equal-rights marriage made her a target for the American legends, who actively protested on Margaret Court Arena for it to be renamed after Evonne Goolagong instead.
"I'd never go to another nation, whatever I thought of a person, I would never say, 'Hey, you should take their name off a building, or off an arena, or a tennis centre.' I would never do that," Court said.
"I think that was very, very wrong.
"I always thought I got on quite well with John McEnroe and I've always respected him, and it really surprised me that he came out like that."
Court, who teaches at the Victory Life Centre church in Perth, has a long history of controversial comments on homosexuality.
In 2011 she described it as an "abominable sexual practice" and before that also claimed it was "very sad for children to be exposed to homosexuality".
In 2017, she described homosexuality as 'the work of the devil,' adding: "That's what Hitler did and that's what Communism did – it got to the mind of the children.
"And there's a whole plot in our nation, and in the nations of the world to get to the minds of the children."
Keep up to date with all the action at our tennis news section. Win amazing tennis prizes by entering our competitions. Learn more about your favourite players including Roger Federer, Rafa Nadal and Novak Djokovic. Check out the latest kit in our tennis gear reviews. Receive regular updates with our legendary newsletter or read in depth features with stunning photography in tennishead magazine. Can't visit the tournaments you love? Check out our guide on how to watch tennis on TV. Don't miss a thing with our Live Scores service. Follow tennishead on social media at Facebook, Twitter, Instagram & YouTube