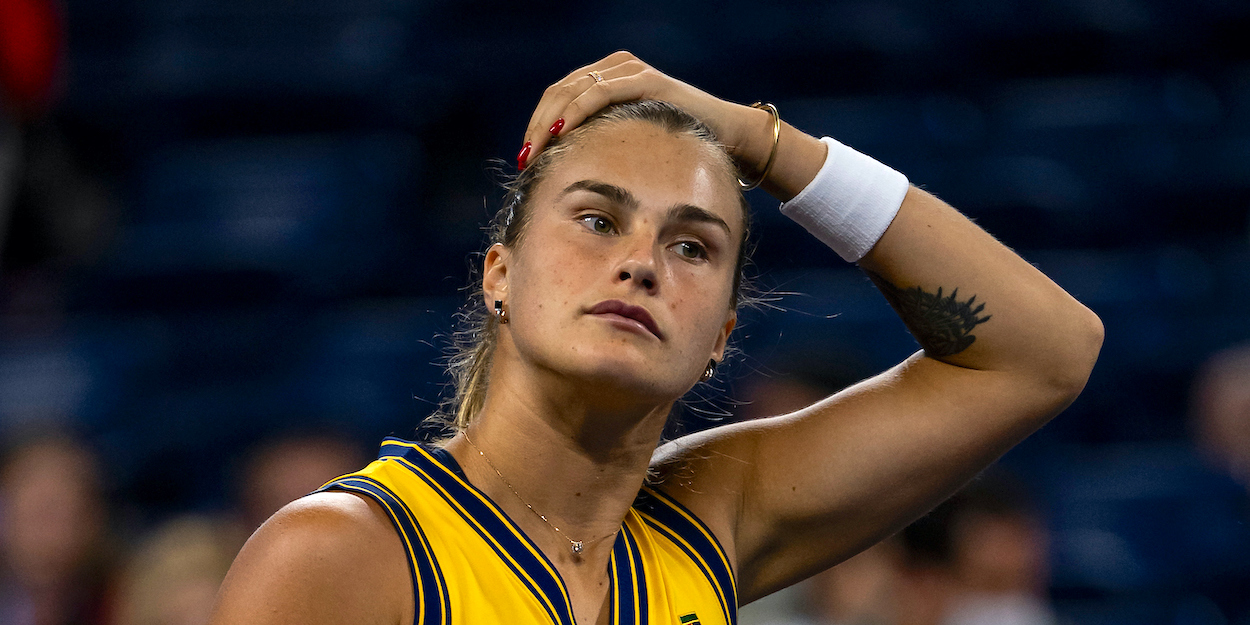 'I think I'm clear now' – Aryna Sabalenka reverses Covid-19 vaccine decision
Aryna Sabalenka revealed she has now been vaccinated against Covid-19 after previously voicing her concerns over being inoculated.
The world number two previously stated that she 'didn't trust' the vaccine, adding that she didn't want her or her family to receive their vaccinations back in March.
However, an unpleasant experience with the virus changed the Belarusian's standpoint after she was forced to miss Indian Wells in October after testing positive and is now vaccinated.
"I think I'm clear right now because in Miami I did the vaccine, Johnson & Johnson," the world number two said.
"Hopefully, I'm safe because I don't want to stay in quarantine any more. It's not a lot of fun.
"I stayed in the room for 10 days. I was doing some work out there, but it wasn't enough.
"For four days I was really sick, I couldn't move. I didn't have taste, I didn't have smell. Wasn't really an amazing time."
The 23-year-old is gearing up to her first ever appearance at the WTA Finals after last year's edition in Shenzhen was cancelled due to the Covid-19 pandemic.
Sabalenka will begin her campaign against the Indian Wells champion Paula Badosa as she looks to make a strong start to the group and make her bid for a semi-final berth.