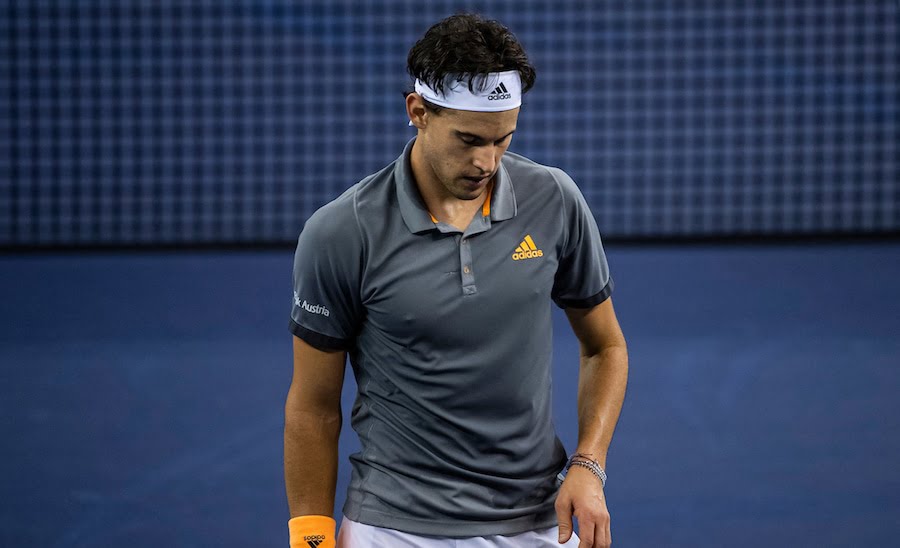 "I stayed too long" Dominic Thiem admits to huge French Open mistake that may have cost him the title
Dominic Thiem came close to dethroning the 'King of Clay' Rafa Nadal at Roland Garros but a seemingly minor error could have lost him the match
Dominic Thiem has admitted that by sitting in his chair for 7 minutes whilst Nadal took a toilet break he may have contributed to his own downfall in his biggest match ever. Thiem had just levelled at one set all when Rafa decided he needed the toilet and so Thiem sat down in his chair to rest. But that toilet break lasted 7 minutes and on his return Nadal to control of the match and won the next 2 sets comfortably. Thiem admits that having played for 4 days consecutively to get to that point his energy suddenly ran out on him and the 3rd and 4th sets were gone before he knew it.
Dominic Thiem was asked in an interview with German Socrates magazine how he's going to change his game the next time he is in the same position in a Grand slam final. He replied, "I have made a small but serious mistake (in the 2019 French Open final with Nadal). After we drew level at one all in sets Nadal was in the toilet, and I stayed a bit too long (in my chair). Then he completely overrun me. I just have to be able to consistently get my performance across five sets."
2019 has been Dominic Thiem's most succesful season yet with 5 titles and that final at the French Open but his ultimate goal is to be winning Grand Slam singles titles.
Look ahead to the rest of the tennis year with our guides to every tournament on the ATP Tour and WTA Tour. Can't visit the tournaments you love? Read our guide on how to watch all the ATP Tour matches on TV. For more news, explore Tennishead magazine here or subscribe to our free email newsletter here.