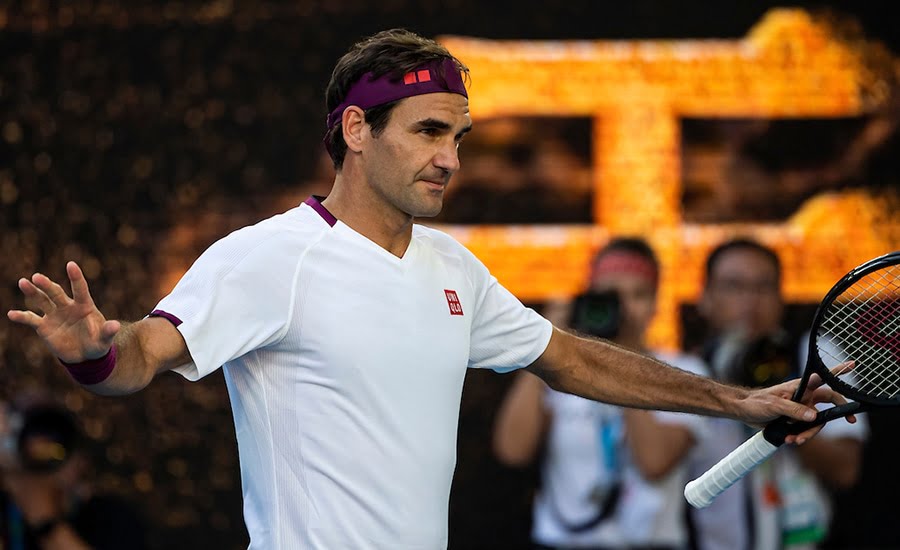 'I should be skiing in Switzerland' – Roger Federer gives injury update and reacts to incredible win
Roger Federer claimed he 'got lucky' after his remarkable comeback win over Tennys Sandgren in the Australian Open quarter-finals.
The 38-year-old had to fend off seven match points before finding a way past the American, although he was clearly playing with an injury for a large part of the match.
Federer left the court for a medical timeout midway through the second set and his mobility looked severely hampered for quite some time afterwards.
He has never retired hurt in a match before, though, and he was able to brilliantly battle through using a combination of serve-and-volley and his hand skills to compensate, buying him enough time to find the unlikliest of breakthroughs.
"Got to get lucky some times, I tell you that," Federer said courtside after. "Those seven match points I wasn't under control. I was hoping he was not going to smash the winner. He played his match. I got incredibly lucky.
"As the match went on, I started to play again. I don't deserve this one, but I'm standing here and I'm very, very happy."
It was Federer's second close shave of the tournament after rallying from 4-8 down in a champions tiebreaker to beat John Millman in round three. It's something he hopes he can turn to his advantage.
"With these lucky escapes, all of a sudden you might play without any expectations anymore because you know you should already be skiing in Switzerland," he said.
Federer also offered an update on the injury that was clearly affecting him during the middle portion of the match.
"Sometimes you feel a bit funny," he said. "I started to feel my groin, my leg was tightening up. I don't like to get the trainer, show weakness and all that stuff. It's always the best when it's your groin, because you go off an nobody really knows what is is.
"In the end I was like 'whatever,' I'm going to go off and have some treatment in my leg."
Federer will now face Novak Djokovic in the semi-finals.
Keep up to date with all the action at our tennis news section. Win amazing tennis prizes by entering our competitions. Learn more about your favourite players including Roger Federer, Rafa Nadal and Novak Djokovic. Check out the latest kit in our tennis gear reviews. Receive regular updates with our legendary newsletter or read in depth features with stunning photography in tennishead magazine. Can't visit the tournaments you love? Check out our guide on how to watch tennis on TV. Don't miss a thing with our Live Scores service. Follow tennishead on social media at Facebook, Twitter, Instagram & YouTube