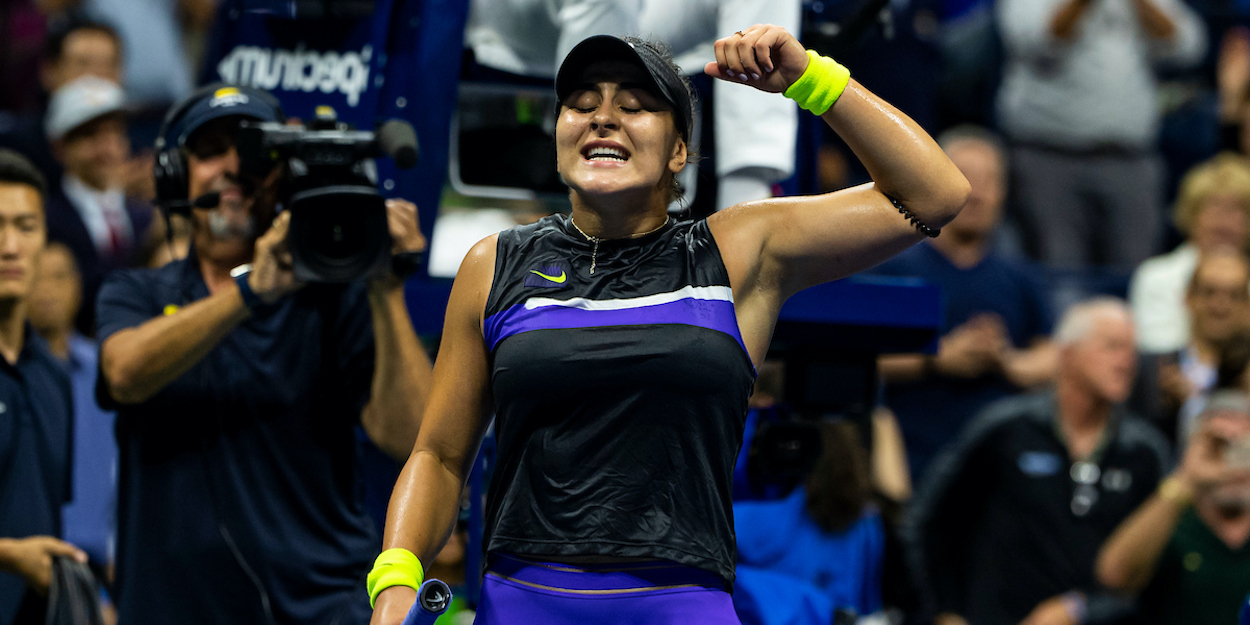 'I see a huge difference,' Bianca Andreescu returns to US Open with new coach
Former US Open Champion Bianca Andreescu said she has noticed a 'huge difference' since teaming up with her new coach Sven Groeneveld.
The 21-year-old took the tennis world by storm after winning the US Open as a teenager two years ago, though the pandemic and a series of injuries have halted her progress.
The Canadian star will return to Flushing Meadows for the first time since her fairytale title run after being forced to withdraw 12 months ago.
"I got goosebumps when I walked onto (Louis) Armstrong the first day," Andreescu told reporters in New York. "It just brought me back to 2019."
"I'm not the same person (as I was) back then. Taking so much time off, I feel like it helped me in many ways. But then getting into that competitive mindset, it kind of brought me back a little bit. I feel like that's also a reason why I haven't had the results I wanted."
Andreescu returns to New York with a new coach in Sven Groeneveld, who has worked alongside former Grand Slam champions Monica Seles and Maria Sharapova.
"Right now I'm basically applying what he's been telling me," Andreescu said.
"I see a huge difference in practice. That whole confidence thing, I'm just going to have to play matches. That's all I can really say, play matches, continue to train hard, prepare well, prepare mentally.
"I know I'm going to get back to or get to where I want to be."