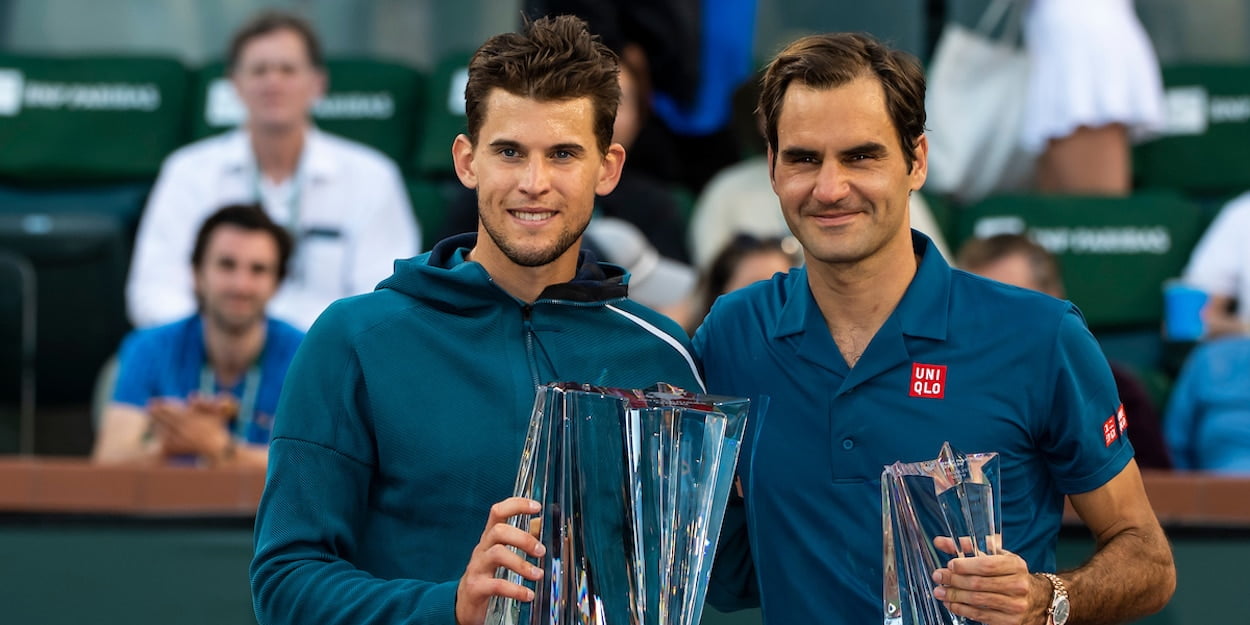 'I promise I will do everything to make sure Roger Federer remains number one,' says ATP star
Dominic Thiem says he will 'everything' to help protect the legacy and Grand Slam records of Roger Federer.
Federer has won 20 Grand Slam crowns in his career, more than any other man in history.
However, at 39-years-old now he seems unlikely to add to that total, particularly with Novak Djokovic in such sparkling form.
Thiem, though, is in a much better position to challenge Djokovic and Rafael Nadal for major titles over the next few years, particularly since winning his maiden Grand Slam title at Flushing Meadows earlier this month.
And, after declaring Federer completely unique in tennis, he has vowed to do his bit to stop his rivals from overhauling his records.
"Roger Federer congratulated me on my US Open win," Thiem told Blick.
"I promise, I will do everything so that Roger remains number one (smiling).
"No other player can be compared to Roger, he's one of a kind, a much more aesthetic and elegant player than I am."