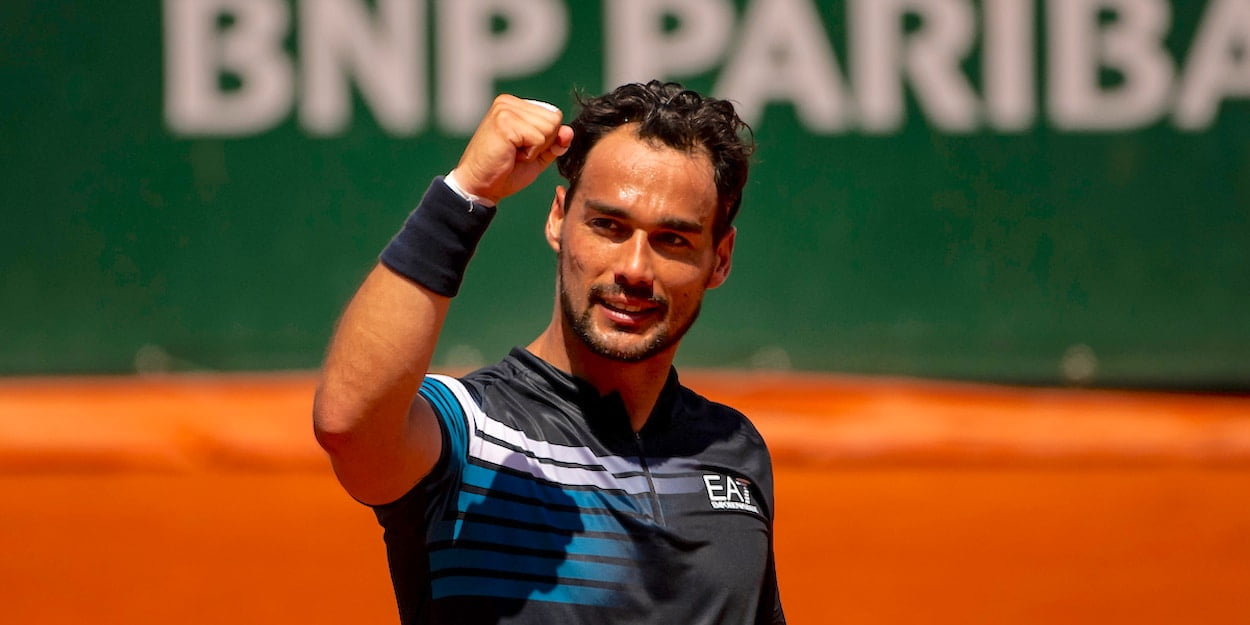 "I played really bad," but Fognini and Berrettini win ATP Cup opener
Fabio Fognini began 2021 with an ATP Cup singles loss to Austria, but bounced back to win the decisive doubles rubber with Matteo Berrettini.
Representing Italy, Fognini suffered a disappointing 6-3 6-2 defeat to world number 100 Dennis Novak, before Berrettini upset Dominic Thiem 6-2 6-4 to take the tie to the doubles.
"About singles, it's tough to say something. Of course, I played really bad. I was not feeling really good," Fognini said.
"After Matteo's singles we went in the locker room, we spoke all together. The captain asked me if I wanted to play doubles. I said, 'Okay, I'm ready. Of course, I want to play.'"
The Italians combined well to defeat the Austrian pair 6-1 6-4 to win the overall tie at the ATP Cup, and Fognini believes that the team winning can give him more confidence in his individual performances.
"We are happy. In this kind of situation when we play in a team, [how I feel] is not important, in my opinion. But I think for everybody who is not going to play, it is important to win the tie."
In contrast to Fognini, world number 10 Berrettini oozed confidence in his singles rubber, beating world number three Dominic Thiem convincingly.
"For sure it's easier when you win than when you lose," Berrettini said after the match. "I was feeling confident, obviously. I was really happy for the way I played the singles.
"I was still feeling the adrenaline. I didn't have a lot of time. Vincenzo [the Italy team captain] told me, 'I would like you to play, are you ready?' I was like, 'Obviously, yes'. I changed my shirt and I was ready to step in. Like I said, I used the energy and the confidence that I felt during my singles to play my best doubles."
Vincenzo Santopadre, the Italian captain, chose to play Berrettini and Fognini instead of former Grand Slam doubles champion Simone Bolelli and top 100 doubles player Andrea Vavassori.
"[It] was a tough choice. I'm really happy because they understood me and they have put the team in front of their own interests," Santopadre said.