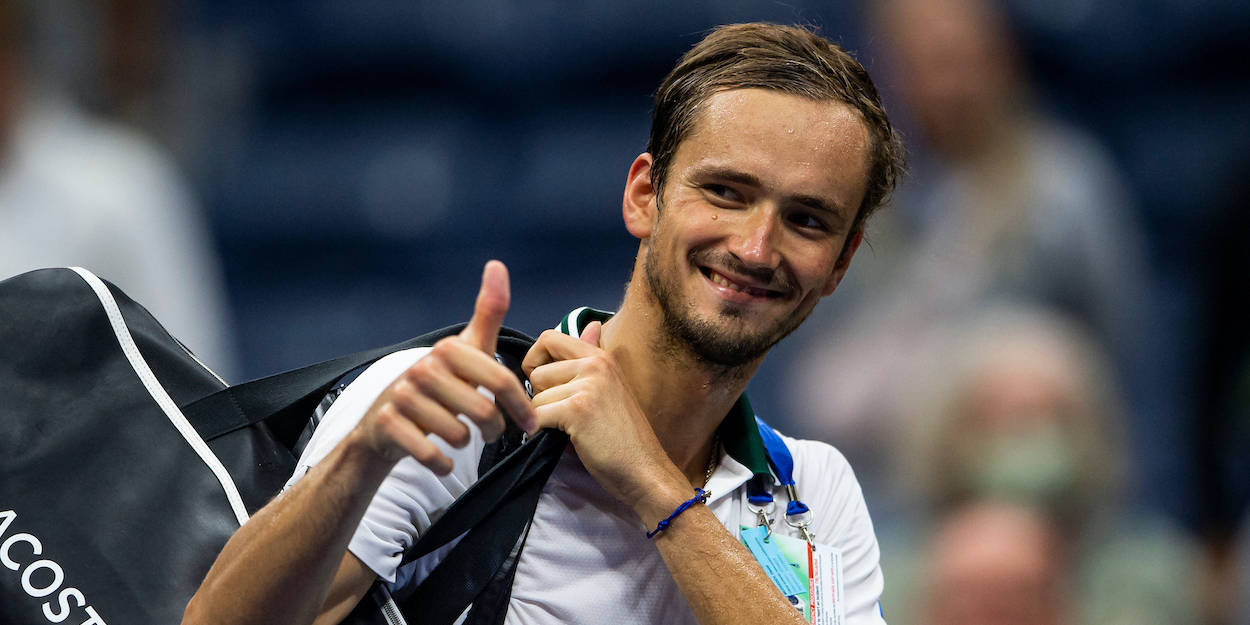 'I never thought about it' – Daniil Medvedev ignoring year-end number one race in Paris
Daniil Medvedev insists he has 'never thought' about the year-end number one race with Novak Djokovic during the Paris Masters.
The world number one and the US Open champion are the only two players in contention for the year-end number one spot, with Djokovic currently in the driving seat.
Should the Serbian lift the title in Paris, he would secure his spot as the end-of-year number one, though with a potential final meeting on the cards, Medvedev will be keen to ensure that doesn't happen.
Despite the end-of-year race acting as a fascinating subplot during the Paris event, Medvedev insists he hasn't thought about the race.
"To be honest, I never thought about it," Daniil Medvedev said.
"After the US Open, I guess if I won Indian Wells it could get into my mind more. Right now it's not the case, because also, I'm not sure of the mathematics.
"But I guess if Novak is in the final, he maybe secures it. Maybe he needs one match win in Turin. There is big chance he's going to be able to make it. So that's why I don't think about it."
Despite dismissing that he is placing any importance on the race, Medvedev admitted he would think about it if victory in Turin would ensure his fate as the top player.
"Let's say I know that if I win the tournament I'm going to become number one, then that's where it can get into my mind."
The Russian also said that the race is out of his hands and suggested Djokovic only came to Paris to ensure that he stays as world number one heading into the Australian Open.
"Now nothing depends on me," Daniil Medvedev added.
"I just need to try to win matches. So, yeah, I guess the answer is it's more in his mind and that's what he's trying to do, that's why also maybe he came here. So, yeah, it's more up to him."