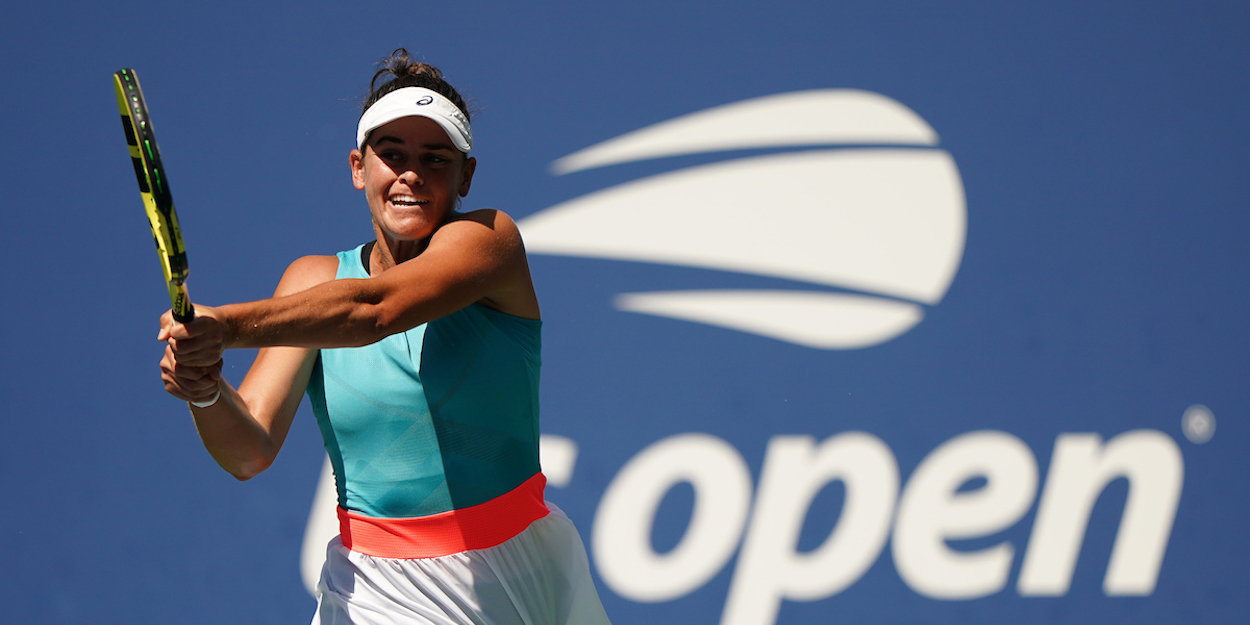 "I never have a plan" US Open semi finalist hails impact of new coach
The most successful American woman in 2020 has been a 25-year-old who had not won a title before the US Open.
Jennifer Brady won her first WTA trophy at Lexington, Kentucky but her victory over Jil Teichmann in the final was her 17th match win of the year at the time, which is more than any other American woman had achieved. Brady then went on to 4 more matches at Flushing Meadows and reach the semi-finals of the US Open.
Earlier this year Brady had to win three matches in qualifying at both Brisbane and Dubai to make the main draws, where she reached the quarter-finals and semi-finals respectively. Her victims before the US Open in 2020 included Ashleigh Barty, Maria Sharapova, Elina Svitolina, Garbine Muguruza and Gauff.
Having begun last year outside the world's top 100, Brady says the appointment of Germany's Michael Geserer as her coach has been crucial to the upturn in her fortunes. She spent her off-season at the end of last year with Geserer at his base in Regensburg, where she also worked with a new fitness trainer, Daniel Pohl.
"It's definitely something different to the Americans' traditional approach, which is to stay at home and train in America," Brady said. "But I committed to going overseas. I definitely believed that it would help me – or at least I knew going into it that it was going to be something different and that whatever I did I could only get better from it."
She added: "Michael has helped me to grow on the court. I think confidence is a major key. He believes in me. He has pushed me into believing in myself. I think in any sport you have to have that confidence in yourself – to believe that you're good enough to win against anybody. That's something that he has helped me to develop and get better at.
"Michael is very, very structured. He always has a plan for something, which I need. I'm a bit more relaxed, pretty low-key. I never have a plan. We match really well. We work together really well."
Brady's serve has been a potent weapon this year, especially in combination with her powerful forehand. She puts her big-hitting game down to the fact that as a youngster she played mostly against boys.
"There weren't many girls training when I was younger, so I was practising with a lot of older boys," she said. "They play differently. They play with more spin and they hit a heavier ball, so I think I adapted to the way they played and then evolved my game around that."