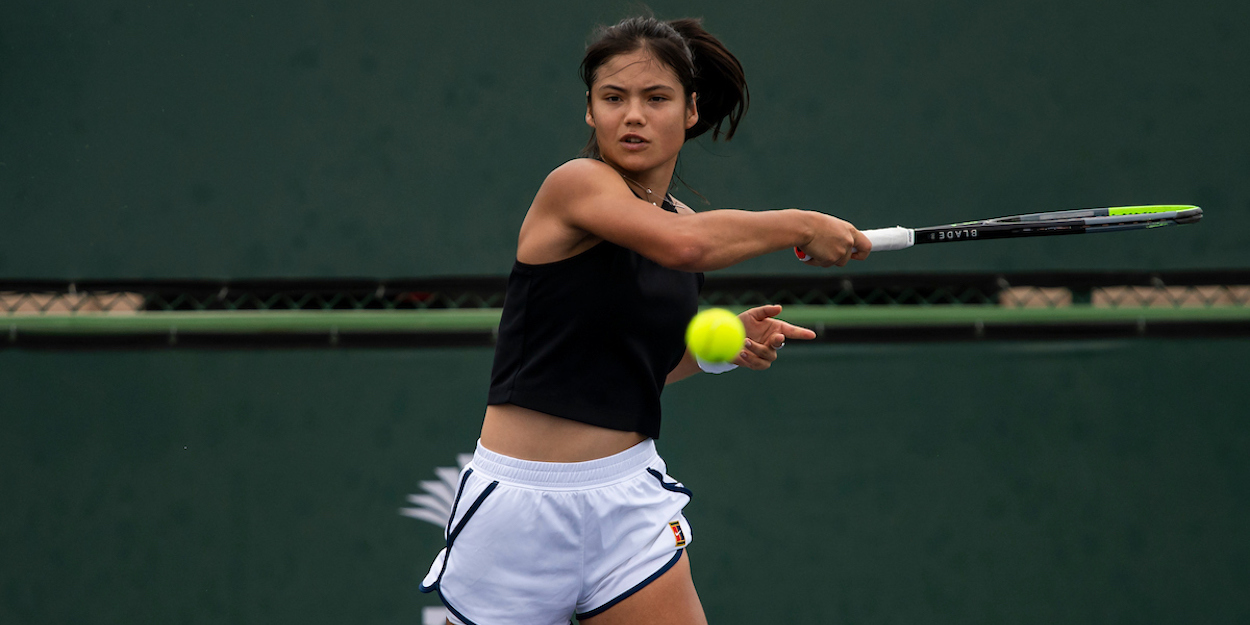 'I need to cut myself some slack' – Emma Raducanu loses Indian Wells opener
British star Emma Raducanu suffered a shock defeat at Indian Wells in her first match since her US Open triumph last month. 
The 18-year-old was defeated by world number 100 6-2 6-4 Aliaksandra Sasnovich in an error strewn display which lasted just one hour and 25 minutes.
Raducanu, who only made her tour debut in June, struggled in the slower court conditions at the California-based event, which leaves her chances of a WTA Finals appearance in major doubt.
Speaking in her post-match press conference, Raducanu conceded she was second best in the second-round encounter.
"Aliaksandra played an extremely great match. You could tell she was more experienced than me, executed her game plan better than me and she deserved to win," said Raducanu.
"You get sharp by playing matches and I'm not match tight right now. I've not played a competition in a month, since the US Open, and that (sharpness) will come by playing week in, week out.
"So what do I need to work on? I'll probably go back and review the match, probably tomorrow and look at it with a clear head. From there I'll be able to plan. It's going to take me time to adjust to what is going on. I'm still so new to everything.
"The experiences I'm going through, I mean, I might not feel 100 per cent amazing right now but I know for the greater good and bigger picture, I'll be thankful for this moment.
That's the lesson, you can so easily get sucked in by being so focused on the result and getting disappointed. But I'm 18 years old and need to cut myself some slack."