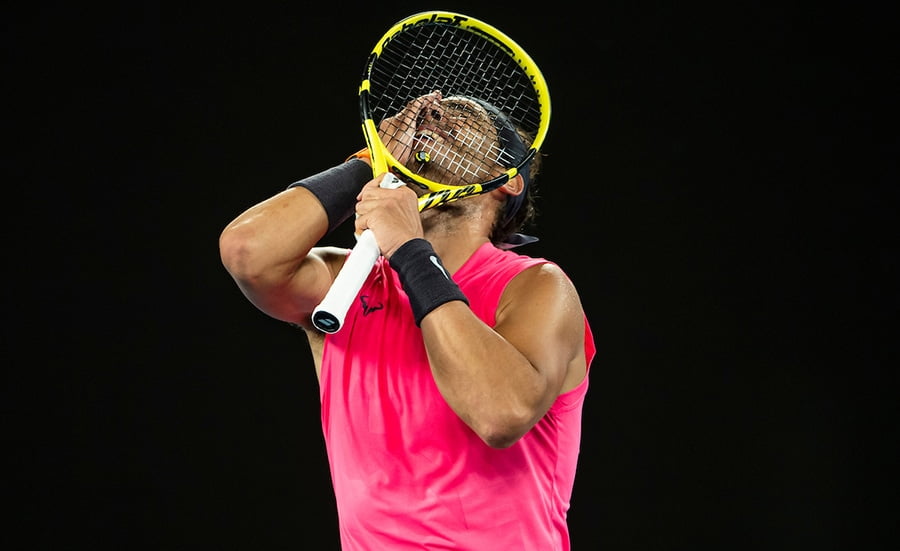 'I lost to a great opponent and he deserved it,' says Rafael Nadal after Australian Open exit
Rafael Nadal was keen to credit Dominic Thiem after his Australian Open defeat to the Austrian, insisting he was happy with how he played.
Nadal enetered the tournament looking to equal Roger Federer's all-time Grand Slam record of 20 titles, but he fell at the quarter-final stage, losing three tiebreaks to an inspired Thiem.
However, despite the defeat, Nadal said he didn't play badly, and instead was simply beaten by a more deserving player on the day.
"I had a big chance at 5-3 up in the first set," Nadal told reporters after the match. "That was a very important moment in the match for sure.
"I didn't play a good tie break. He played with the right determination and was putting one more ball in every time.
"I think he's playing great, he's playing with a lot of energy so well done to him.
"I honestly didn't play a bad match. My attitude was great and positive throughout. I never gave up and I'm happy with that.
"My level of concentration was not bad and my tennis was not bad at all. It was difficult to play against him.
"I gave myself an opportunity up until the last points.
"Of course I'm sad because I lost an opportunity to be in the semi-finals of another Grand Slam, but I lost to a great opponent and he deserved it."
Rafael Nadal will also now lose his world number one spot should Novak Djokovic win the tournament.
Djokovic faces Roger Federer in his semi-final on Thursday.
Keep up to date with all the action at our tennis news section. Win amazing tennis prizes by entering our competitions. Learn more about your favourite players including Roger Federer, Rafa Nadal and Novak Djokovic. Check out the latest kit in our tennis gear reviews. Receive regular updates with our legendary newsletter or read in depth features with stunning photography in tennishead magazine. Can't visit the tournaments you love? Check out our guide on how to watch tennis on TV. Don't miss a thing with our Live Scores service. Follow tennishead on social media at Facebook, Twitter, Instagram & YouTube