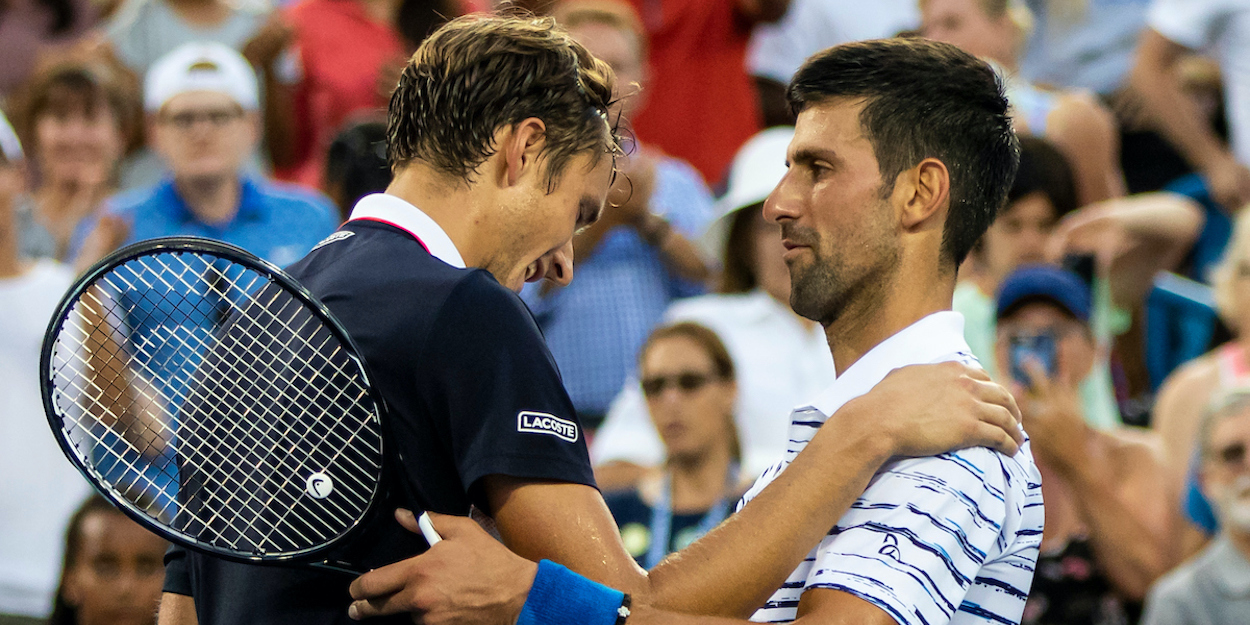 'I liked what Djokovic said' – Daniil Medvedev weighs in on vaccination debate
Daniil Medvedev agrees with Novak Djokovic that players should not be forced to reveal whether they are vaccinated amid speculation over the world number one.
During a recent interview, Djokovic refused to disclose whether he has received any inoculations against the virus, raising doubts over his participation at the Australian Open.
Recently, an Australian government minister revealed the likelihood is that only fully vaccinated players will be allowed to enter the country but an official confirmation is yet to be issued.
"There is a lot of division in the society, not only in sports, but in the whole society, between those who have not been vaccinated and have been vaccinated. And that's really scary," said Djokovic.
"That we fell for discriminating against someone if he wants to decide for himself one way or another, whether he wants to be vaccinated or not.
"I am very disappointed with the world society at this moment and the way in which the media transmit and put pressure on all people.
"There is too much ambiguity, too much information that is not valid, so it turns out that it is, so it is not, everything changes a lot."
Medvedev, who conquered Djokovic to lift his maiden Grand Slam title at the US Open, said he 'liked' the view of his rival.
"I liked what Novak said about this. He said the vaccination was a personal matter and he would not be making it public. And I also decided not to disclose medical things," he said.
"As for Australia: everyone will see who is vaccinated and who is not. Of course, the players can say that they are injured, but this will be a play on words.
"I want to play in Australia, that's all I can say."