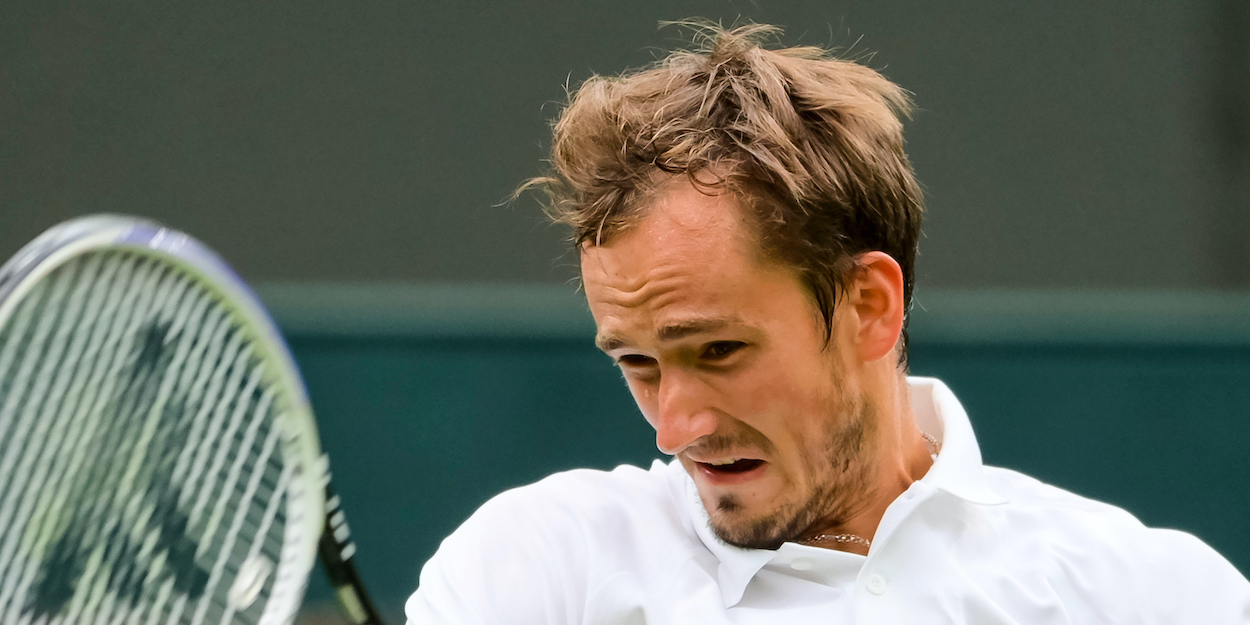 'I just try to me myself' insists Daniil Medvedev about on-court attitude
Daniil Medvedev has assured tennis fans that he just wants to be true to himself when playing for crowds in New York and beyond.
The world number two breezed into the third round of the US Open by dismissing Dominik Koepfer in straight sets, 6-4, 6-1, 6-2.
In fact, Medvedev defeated the German on his way to his first Slam final at the US Open back in 2019, defeating Koepfer in four sets in the fourth round.
"Completely different match [compared to] two years ago," Medvedev began by saying after the win. "Hopefully [it's] gonna be the same story, or even better [than] after I beat him last time.
"But, great level from me. There were a few tight moments in the match, which I managed to…play well.
"And I think at one moment that's why his level dropped a little bit. So, I took advantage of it and I'm really happy to be through in less than two hours."
Medvedev holds an impressive 42-10 win-loss record so far in 2021, including a 30-5 win-loss record on hard courts.
Only Stefanos Tsitsipas and Andrey Rublev have won more matches on tour this year.
"I just try to win," Medvedev continued. "That's what I've been trying since I was young, sometimes it works sometimes no.
"But, what I'm trying to do is just be myself. Sometimes in the bad moments, as some people can remember, sometimes in the good ones. I just try to be myself and then I let people decide [for themselves]."
The Russian faces Pablo Andujar next for a place in the fourth round.