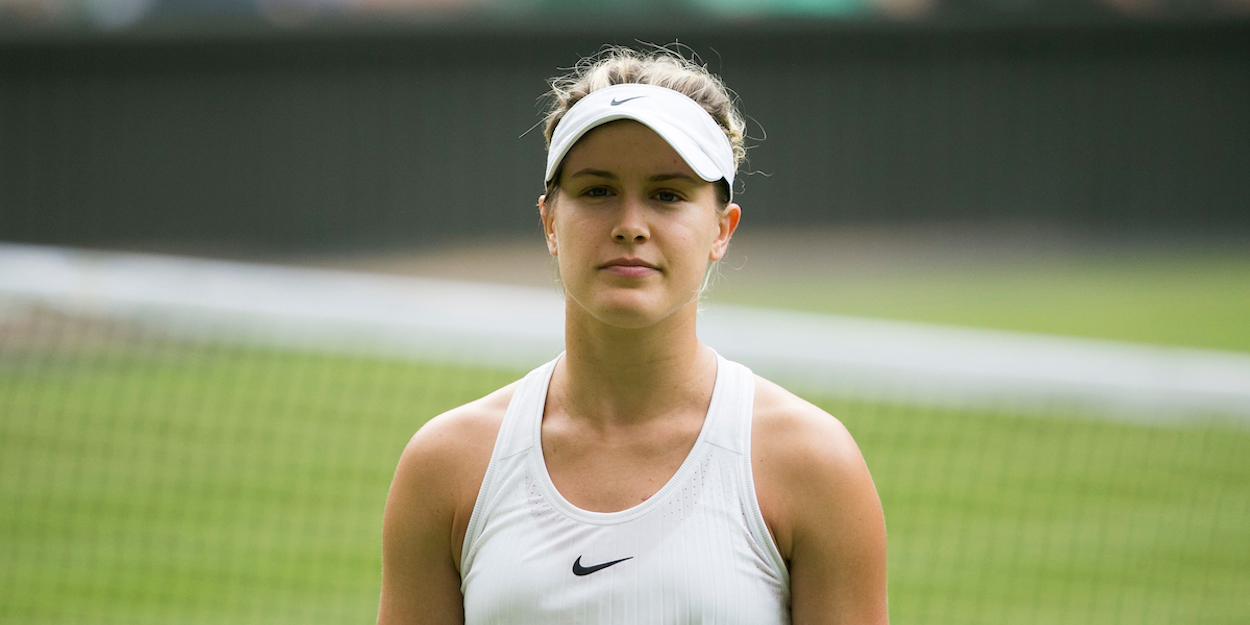 "I hope that I can turn my trajectory upwards again" Eugenie Bouchard reveals how she worked tirelessly during lockdown
Fans of Eugenie Bouchard have had precious little to cheer in the last 18 months, but the former world No 5 has gone into the resumption of tournament competition in a positive frame of mind.
Despite falling more than 250 places in the world rankings since last summer's Wimbledon, the 26-year-old Canadian worked tirelessly during the coronavirus pandemic lockdown and demonstrated her new-found confidence in her first comeback tournament at this week's Prague Open.
Bouchard spent the lockdown in Las Vegas, where her trainer, Gil Reyes, is based. She was also able to work there with Rennae Stubbs, who joined her coaching team earlier this year, and train with her good friend, Asia Muhammad, the world No 192.
"At the beginning I was talking with Gil Reyes and we said there were two different paths you can take in this quarantine time," Bouchard said. "You can either be sad and depressed about it and not do your job and not try to improve yourself, or you can try to work harder and take the time and the opportunity to get better.
"It was tough mentally to push yourself day in and day out without any kind of schedule, but I really tried to treat it as bonus days that I got to spend in the gym. Normally as a tennis player we never have that time. In a way it made me work even harder and appreciate what I do even more. People say that you really don't appreciate what you have until it's gone."
She added: "I felt like I had the time to get in some really good training. I hope that I can turn my trajectory upwards again."
Bouchard, who is down at No 330 in the world rankings, played in two exhibition events before being given a wild card to play in Prague, where she needed just 75 minutes to beat Russia's Veronika Kudermetova, the world No 40, in her first match for the loss of only three games.
It was the Canadian's first match since January, when she suffered a wrist injury. Bouchard had been hoping to make her comeback in Guadalajara in Mexico in March, but while driving to the airport in Las Vegas she took a phone call from her agent, suggesting that she should not take the flight because the tournament might be cancelled because of the pandemic, which it eventually was. "After that I was just counting the days until I could play again," Bouchard said.