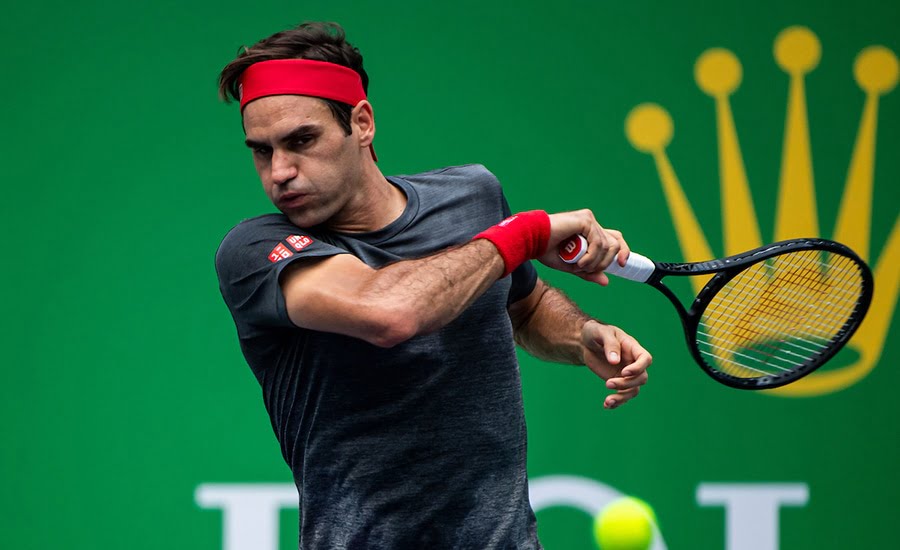 'I have worked hard for my longevity,' says Roger Federer ahead of Australian Open campaign
Roger Federer says his longevity is no fluke as he embarks on another season at the elite end of men's tennis.
Federer will be 39 when the season finishes, yet he heads into the Australian Open still ranked as one of the top three players in the world.
He, though, insists that there is no medical miracle going on anywhere – he has simply earned the longevity he now enjoys.
"When I was younger – 20, 22, 24 – I was already hoping that one day I could play for a long time," he told the Sydney Morning Herald.
"So it wasn't just decided five years ago that hopefully I'd still be playing at 38.
"It was probably decided a long long time ago after I won my first Australian Open here in 2004 and I got to world No 1 for the very first time.
"I hoped to have longevity. I worked hard for it really."
Federer regularly has to field questions over whether his motivation still buns as strongly as ever, and 2020 is apparently no different.
"Last week I asked myself, 'Am I happy to go to Australia, or are you better off staying here and stopping pack immediately?'," he said in response to one such question.
"I could easily just stay home. I was like, 'No, no, no'. I was really happy to go to Melbourne and kick off the season there.
"I've kept myself in good shape. Obviously I've had an amazing team around me.
"I've trained long and hard in the off-season and I didn't have any setbacks, which is crucial."
Keep up to date with all the action at our tennis news section. Win amazing tennis prizes by entering our competitions. Learn more about your favourite players including Roger Federer, Rafa Nadal and Novak Djokovic. Check out the latest kit in our tennis gear reviews. Receive regular updates with our legendary newsletter or read in depth features with stunning photography in tennishead magazine. Can't visit the tournaments you love? Check out our guide on how to watch tennis on TV. Don't miss a thing with our Live Scores service. Follow tennishead on social media at Facebook, Twitter, Instagram & YouTube