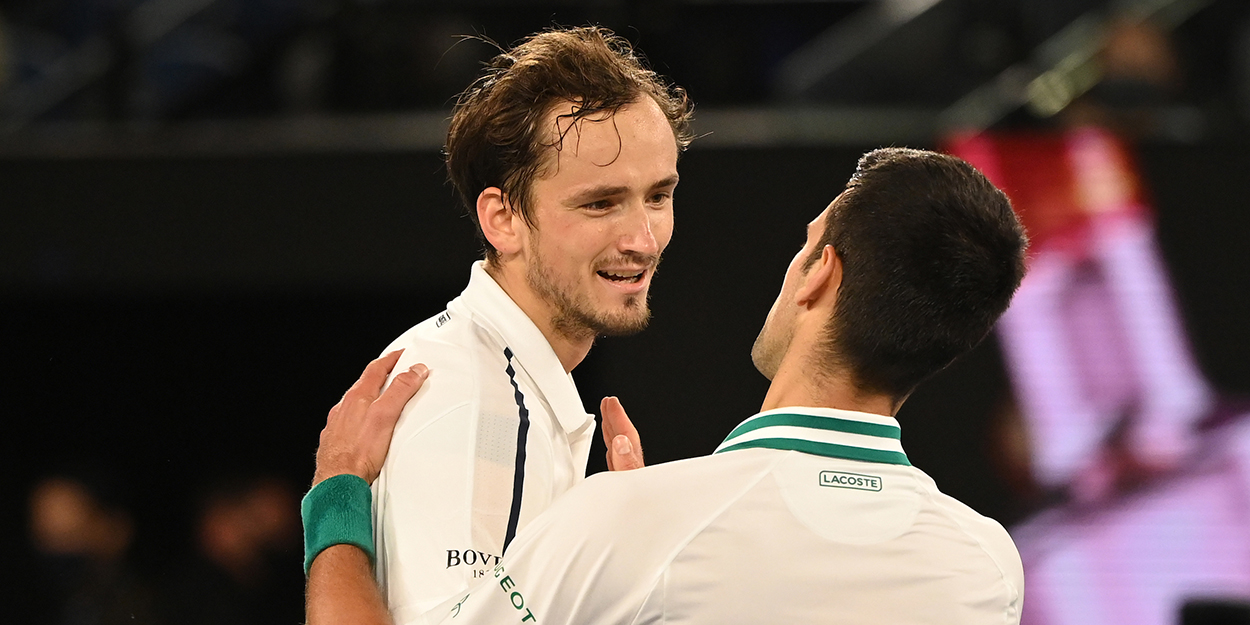 'I have to follow what Novak Djokovic does,' admits Daniil Medvedev
World number two Daniil Medvedev admitted he needs to follow what Novak Djokovic does after both players suffered shock defeats at the Tokyo Olympics.
The Russian star, who struggled with the sweltering conditions at the Games, fell to Pablo Carreno Busta at the quarter-final stages before Novak Djokovic also lost to the Spaniard in the bronze medal contest.
As Medvedev enters the US hard-court swing, the 25-year-old believes it is important to learn from how Djokovic copes with disappointment.
"Yeah, definitely Olympics was a tough shot, I would say, to be completely honest," said Medvedev.
"When Novak lost, I saw all over social media what he said, especially when he lost after the third place. He said all his Olympics defeats were very tough, but then he always came back stronger.
"Obviously if the guy who is probably the greatest tennis player of all time, 20 Slams, 37 Masters or whatever, says this, I have to kind of follow what he does."
Medvedev voiced his disappointment concerning the Tokyo defeat, though was keen to look ahead to the warm-up events and the US Open as he seeks to put his Olympics heartbreak behind him.
"Of course I wanted to do better, but now the goal is to try to win this tournament, to try to win Cincinnati, to try to win the US Open.
"That's how tennis is. You are going to have 20 tournaments in a year. You can win what, maybe five, six, seven if you have the best year of your life.
"So you are not going to win every tournament. You just need to show your best and play your best."