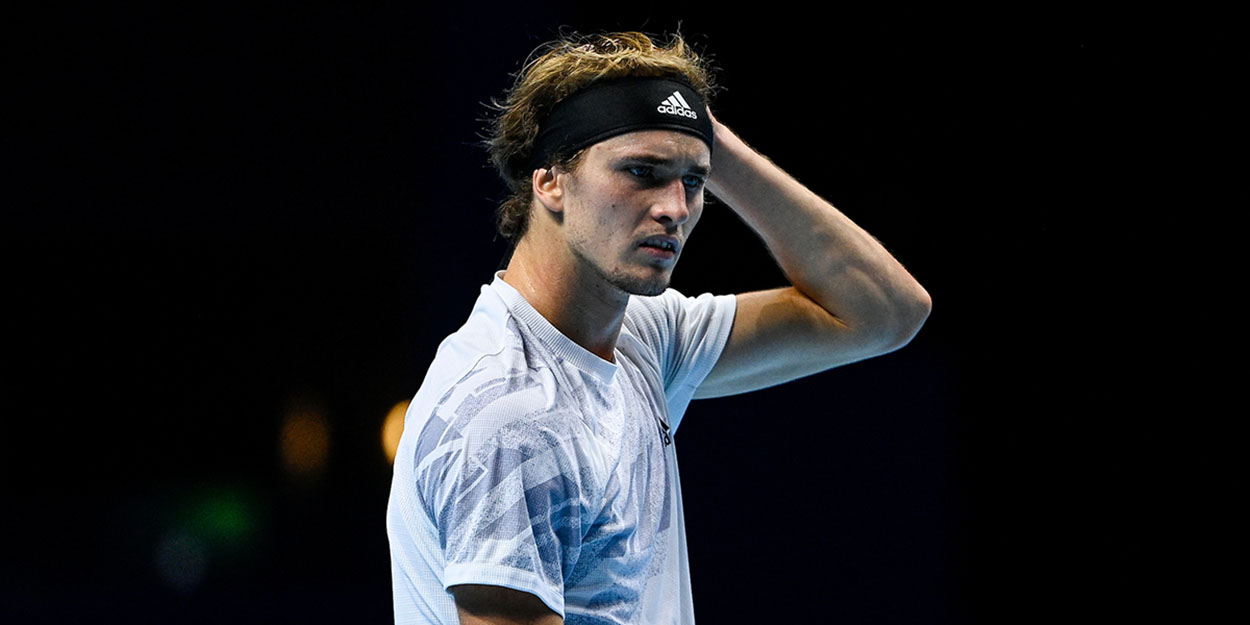 'I have to beat Novak Djokovic – I can't afford to lose,' says Alexander Zverev
Alexander Zverev knows he must beat Novak Djokovic now if he is to go any further at the ATP Finals.
The German lost his opening match to Daniil Medvedev on Monday leaving him a position where he will need to win both his remaining round robin games to have a chance of making the semi-finals.
He will play Diego Schwartzman next, but he would also need to beat Djokovic in his final match.
"I need to play better. I need to be better on court. Because if I play like today, I'm not going to win any matches here this week.
"Now I can't afford to lose. I need to beat Diego, I need to beat Djokovic to have a chance to go to the semi-finals.
"I'm going to try to do that. But with how I played today, it's going to be difficult to do."
Zverev lost 6-3, 6-4 to Medvedev and was very well beaten, and he knows it was a badly-timed bad day at the office.
"My serve was not quite there today," he said. "All in all, it wasn't a good match for me. I think since the restart of the season, it was one of the worst ones.
"Credit to Daniil. He did what he needed to do. I mean, the underarm serve paid off for him. Great job to him.
"I think maybe he was a little bit nervous in the beginning, but then he picked up his level.
"But, yeah, it was not good enough to beat a Top 10 player today from my side."