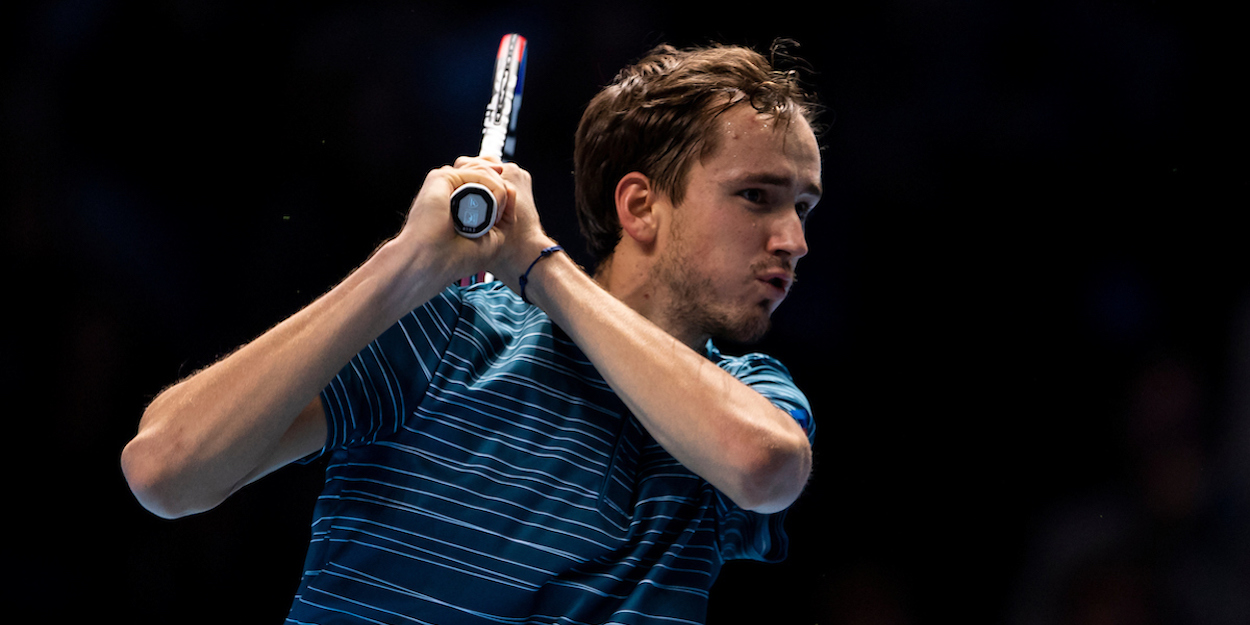 'I have to be better this year', says Daniil Medvedev after tough 2019 Tour Finals
Paris Masters champion Daniil Medvedev is still awaiting his first win at the ATP Finals after losing all three of his group matches on his debut last year.
The 24-year-old Russian comes into this year's edition in far better form after beating Alexander Zverev to win the Paris Masters last week, in comparison with 2019 where he lost in the first-round.
"Any tournament that you play before is really important," Medvedev told Tennis TV. "I managed to win all the matches I played there [in Paris] showing good tennis so I have confidence in what I am doing on the court right now."
However, despite his impressive form, the World No 4 expects a difficult challenge: "Even if you show good tennis sometimes it's not enough. You have to be really clutch in important moments which I wasn't last year. I have to be better this year.
"This is the only tournament in the year where you play someone from top 10 straightaway. You need to be strong from the first point of the tournament to the last one."
Medvedev also pointed to the fact that Davydenko won the first ATP Finals event hosted at London, and he believes it would be fitting to bid farewell to the venue with another Russian winner, and the chances look pretty good given both he and Rublev are involved.
"I saw that Davydenko won when the tournament was first in London so hopefully we can close it with a Russian win. I think it is possible.
"It's not often a country has two players here. It is great for Russian tennis. Hopefully we can face each other because we are in different groups and that means we have both done well."