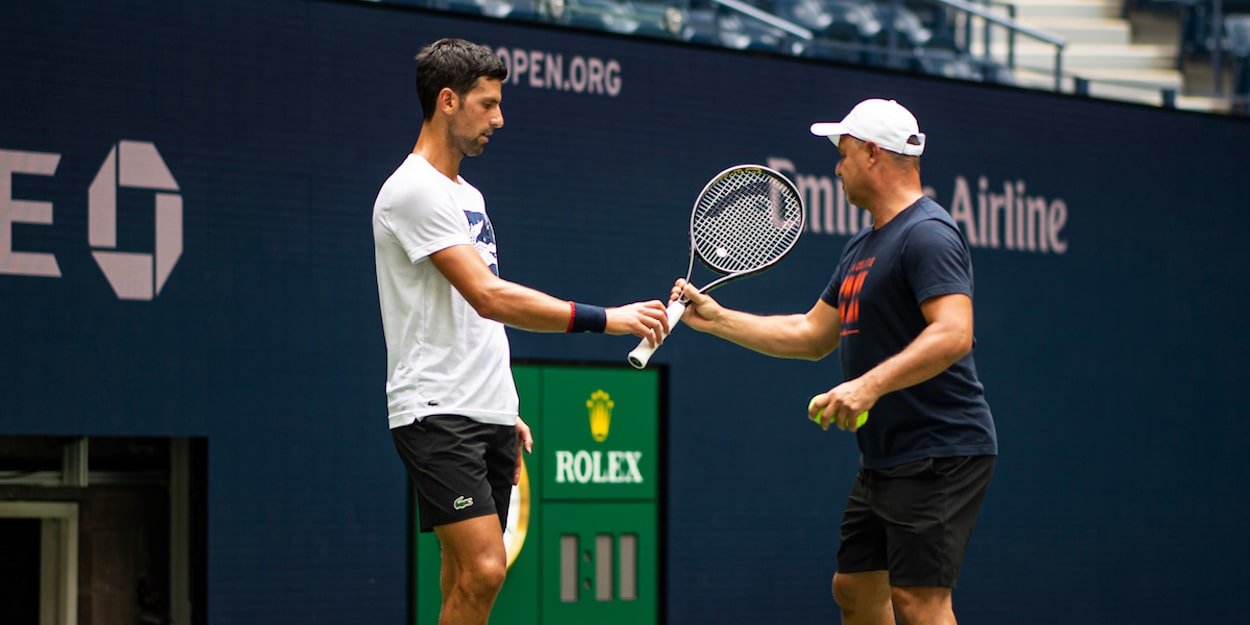 "I guess you have to adjust and then we'll see how that works out" Novak Djokovic reacts to entourage plans at US Open
Novak Djokovic says that having a limited size of team at the US Open is just something that he'll have to deal with
Novak Djokovic says that whilst he's very happy that players will be able to bring more than one team member onto the site at the US Open the most important thing is that players around the round have the ability to compete again.
**Sorry to interrupt but did you know you can order a FREE COPY of tennishead magazine (worth $15) to be sent direct to your home? Hurry up and click here to order the world's best tennis magazine for free as stocks will run out soon!**
Novak Djokovic was speaking exclusively on Eurosport's Tennis Legends vodcast, which will be shown in full at 21:30 CET (20:30 BST) on Thursday 25 June on Eurosport 1 and the Eurosport App, when he said,
"We had to adjust to whatever is given to us. It's not us making the calls; as players we have to be grateful for the opportunity to be able to play. USTA is the final decision maker for the US Open and we all know how important it is for all of us to have tournaments. Especially Grand Slams because Grand Slams are the sacred tournaments of the history of our sport.
We are very glad to hear that we are able to hopefully bring in more people on-site. If it's one – it's one; if it's two – it's two; if it's three – it's three… I guess you have to adjust and then we'll see how that works out. For me personally the most important two points are: the ability or possibility for all players around the world – whoever is by ranking deserving to be in the main draw of the US Open – to be there and to be able to compete."