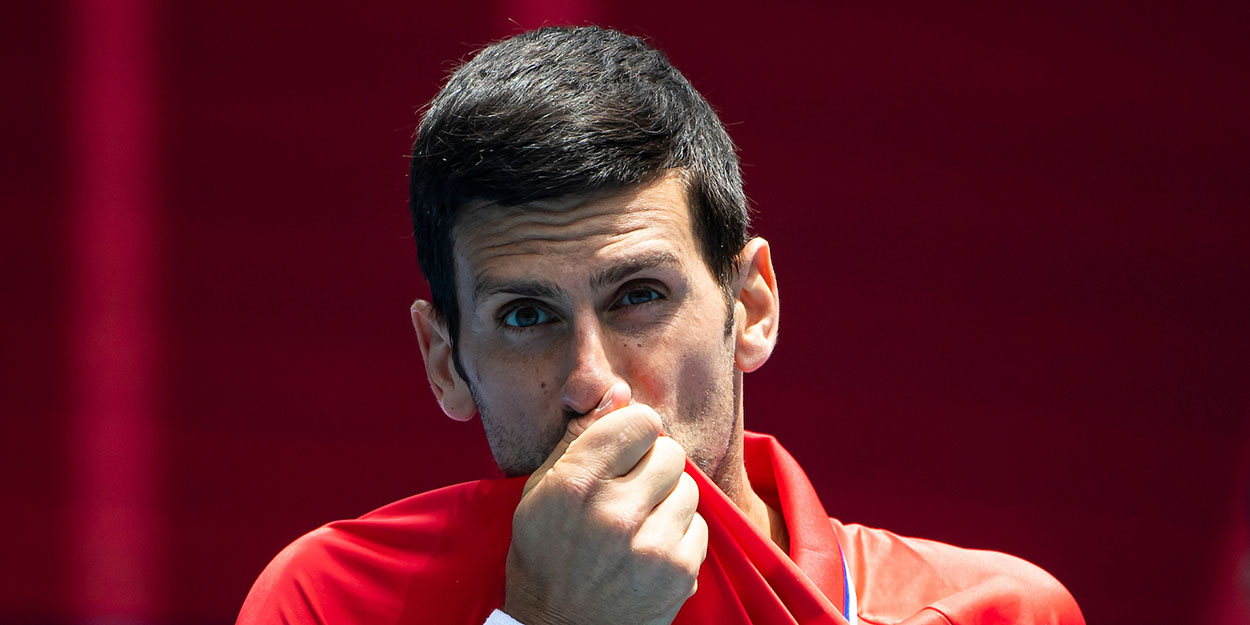 'I get very emotional when playing at home and representing Serbia', says Novak Djokovic
Novak Djokovic said he gets "very emotional" when playing at home or representing his country ahead of this week's Serbia Open.
The world No. 1 is playing at the ATP 250 event in his home city of Belgrade – which is being held for the first time since 2012. Djokovic will face Kwon Soon-woo in the second round after receiving a bye.
"I get very emotional when I'm playing at home, when I'm representing my country," Djokovic said in a pre-tournament interview.
"We had this tournament from 2009 to 2012 and I won it two out of four years and I remember these moments very profoundly. Playing in front of family, friends, my people, you don't get to experience that (often).
"I only experienced that maybe a few times in my career, to actually play in my hometown, to actually play in front of my fans, to have that kind of support and backing. It's definitely special.
.@SerbiaOpen2021 idemooo ☄️ pic.twitter.com/Pfsu8K0cyk

— Novak Djokovic (@DjokerNole) April 18, 2021
"I'm just trying to enjoy every second I get to be in my country with my family, my parents who I don't get to see so much nowadays with the restrictions and traveling and so forth.
"It just brings in lots of memories from the past, my upbringing, of the roots, of how I started. This club where this tournament is played is the club where I used to play a lot when I was a kid, the local tournaments.
"I get to see many people that have seen me develop into the tennis player that I am today and the person I am today. It's a very particular, very unique feeling that I'm trying to marvel in and feed off that energy so I can do the best I possibly can this week."