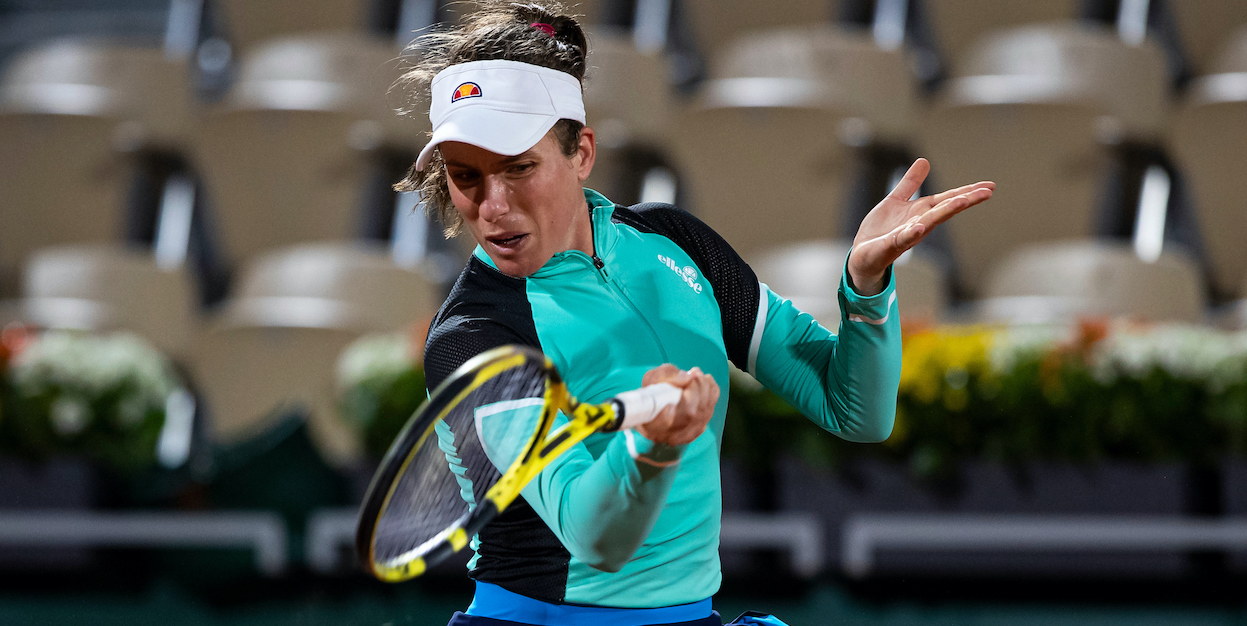 "I get puzzled as to her choice of shots": Chris Evert questions Konta's tactical nous at the French Open
Tennis legend Chris Evert has questioned British No 1 Johanna Konta following her opening round defeat to Coco Gauff at the French Open. 
The 18-time Grand Slam winner watched Konta's disappointing display against Coco Gauff and was left puzzled by her performance.
"I like Jo as a person and I respect her hard work ethic, but I get puzzled as to her choice of shots. And I get puzzled when she plays the pressure points – how to win a match, how to continue with the momentum", said Evert.
"That has to come from within her. That match she played at the French Open, that was not a good match to watch. The conditions were horrible. It was still the unforced errors. She just has to be a little bit smarter out there on the court."
Having reached the semi-finals at Roland Garros and the quarter-finals of Wimbledon last year, Johanna Konta has had a disappointing year in the majors in 2020, winning just one match against fellow Brit Heather Watson.
The British No 1 is currently looking for a permanent coach after Zavialoff ended his partnership with Konta during the summer, but Evert said "I don't think a coach is her problem. I don't think finding a good coach will make any difference."
"If you get to be on the tour for over 10 years, you have to know your game" said the American.
"You have to know your strengths, have to know your weaknesses, know how to play within yourself. And that is what I don't think she does as well as she could. Notice the score. How will you play this point? Will you be aggressive? Will you hold back a little bit?".
Despite approaching 30 years of age, the tennis legend still believes that Konta has time to address these issues: ""I think she is a smart girl," said the American. "She still has the motivation and she's always trying to learn. It's never too late. She has all the shots. But it takes more than that."