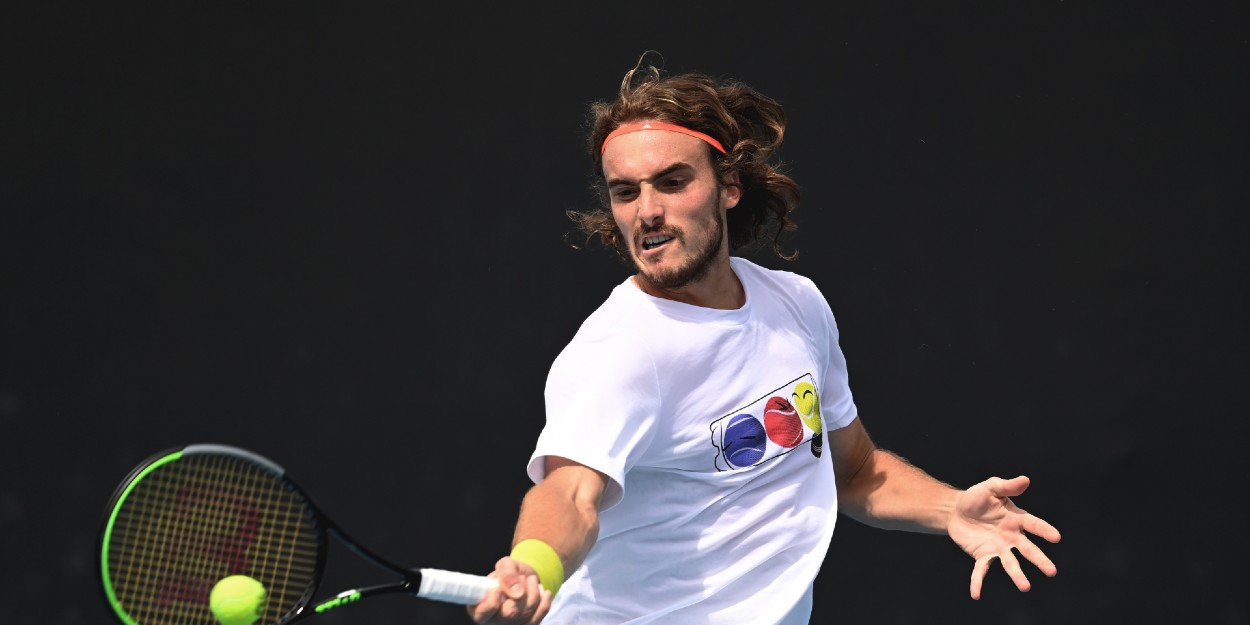 "I fought like a real warrior out there," says Tsitsipas after epic five-setter
Stefanos Tsitsipas progressed in the Australian Open after beating Thanasi Kokkinakis in a match that lasted over four hours.
The Greek player, seeded fifth at the first Grand Slam of the year, beat home favourite Kokkinakis – ranked 267 in the world after multiple injury layoffs – 6-7(5), 6-4 6-1 6-7(5) 6-4 to reach the third round.
"[It was a] great match towards the very end, and I fought like a lion," said Tsitsipas, who reached the semi-finals in 2019. "I fought like a real warrior out there, and it was an amazing ending with lots of emotion and great spirit."
Kokkinakis is working his way back up the rankings after reaching a career high of 69 in 2015, and won his first main draw match at the Australian Open since that year on Monday. The Aussie battled hard and used the home crowd to his advantage, but Tsitsipas ultimately showed his superior ranking by closing out the match in a tight fifth set.
"I think he has a huge forehand, [a] very good serve," said Tsitsipas. "All the potential is there. I really hope he stays injury-free, because it can be very frustrating. I have dealt with it, and I know it's very difficult mentally to go through things like this. I just wish him good health and that he can compete an entire year without any pain or anything bothering him.
"He was serving pretty well [and] gave me a hard time," Tsitsipas continued. "Even though the court was slow, I had difficulties returning… [There were] lots of missed opportunities, break points that I had. He just managed it really well.
"He's capable of a lot of things. He played phenomenal tennis. I didn't have the best start in the match. [It] took me a while to get used to the rhythm, the pace… My fighting spirit was there. When I had to play, I played.
"It's something that he was also dealing with really well. He was able to concentrate and serve big serves on crucial, important moments, which was very frustrating. I won't lie."
Tsitsipas will face Swedish youngster Mikael Ymer next for a place in the last sixteen.