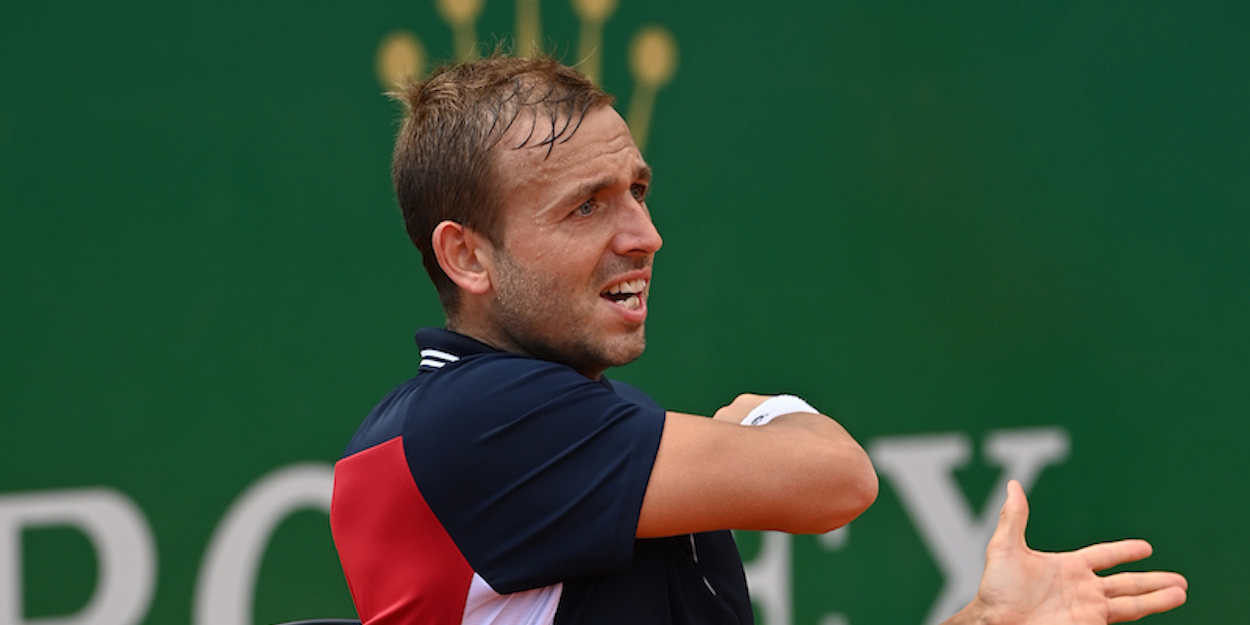 'I felt pressure to follow up Novak Djokovic win against David Goffin', says Dan Evans
Dan Evans said he is proud of how he backed up his win against Novak Djokovic by beating David Goffin to reach the Monte Carlo semi-finals.
The 30-year-old Brit edged the Belgian in three tough sets to reach his first ATP Masters 1000 semi-final. Evans had not previously advanced further than the second round at an event of this level, and had not won a tour-level match on clay since 2017 before this week.
"I played good today. I felt a bit more pressure today to not (just) win yesterday (against Djokovic) and give a bad performance today," said Evans in a post-match interview.
"It wasn't easy after the match yesterday, I felt really tired afterwards. To get back and focus, it was difficult. I am proud of how I came back today, especially with what happened in the first set.
"I felt (my) concentration wasn't great and I am really happy with coming through. Yesterday would not have been worth it with a bad performance today.
"He was being aggressive towards me. At the start, I was (having to) retrieve. He got on top and I could feel that.
"He had a little chance at the start of the second set, which I got out of and it just turned it for me, I think.
"I feel fine. Yesterday, was a bit busy. A lot of people messaging and a lot of people speaking, so I didn't use my phone too much after. It was a little draining yesterday, but I'll take it."
The world No. 33 will face Stefanos Tsitsipas in the semi-finals on Saturday. The Greek star won both of the pair's previous matches in 2020.
"He (Tsitsipas) has handed it to me the last two times we've played, so yeah (I'll) change some things. Maybe (I'll be) a bit more aggressive, I feel that's the only way I can play," Evans told Prime Video.
"If I get dragged behind (the baseline) like today, all due respect to David, he (Tsitsipas) will come in more and knock the volleys off a bit better. I need to be the one doing that."
(Photo credit Ray Giubilo)