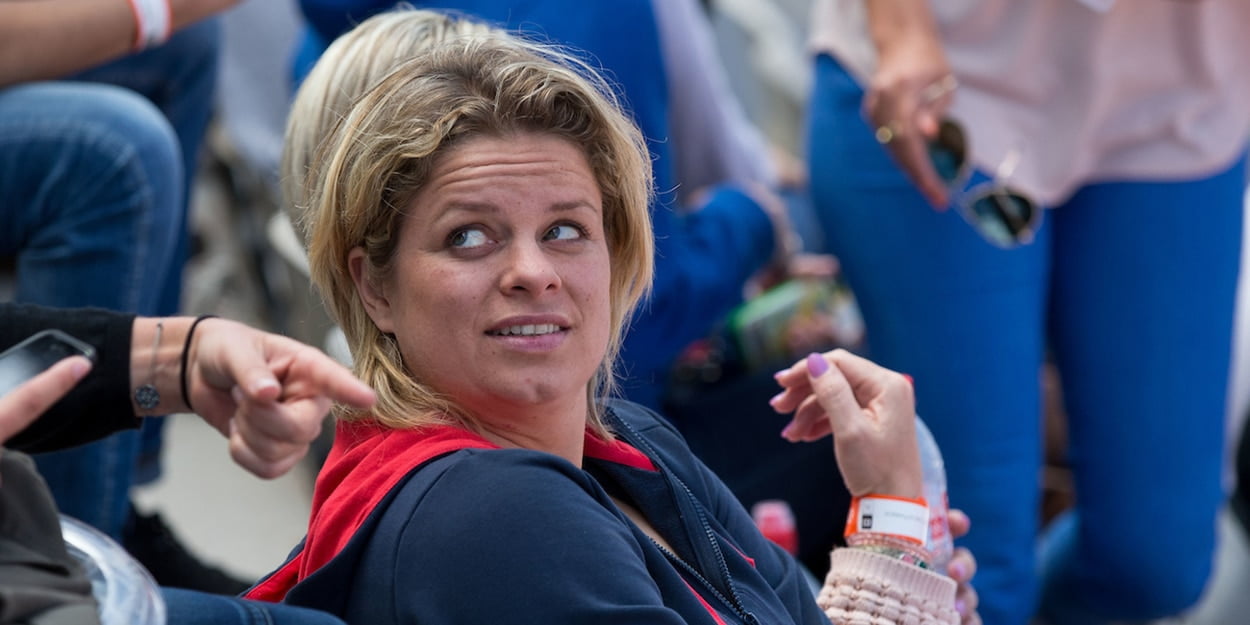 'I felt good' – Former world number one Kim Clijsters loses comeback match but encouraged by display
Kim Clijsters said she 'felt good' despite losing to Garbine Muguruza on her WTA return.
The former world number one is making her second comeback at the age of 36, but found recent Australian Open finalist Muguruza just too strong at the Dubai Duty Free Tennis Championships.
"I had a good feeling out there. I do feel a little bit of – I'm not going to say relief, but a feeling of the pace I can handle," Clijsters told wtatennis.com after her 6-2, 7-6 (8-6) defeat.
"Second set, I felt I was really in the match. I felt like for a while I was dominating some of the points.
"I think that's a good feeling to have, knowing the way I started the first set and then the way I was able to get back into that second set, with the type of tennis I played.
"It's something that is the positive about this match. I'll take that with me for the next matches."
It was Kim Clijsters' first match since the 2012 US Open before retiring from the game to focus on her family.