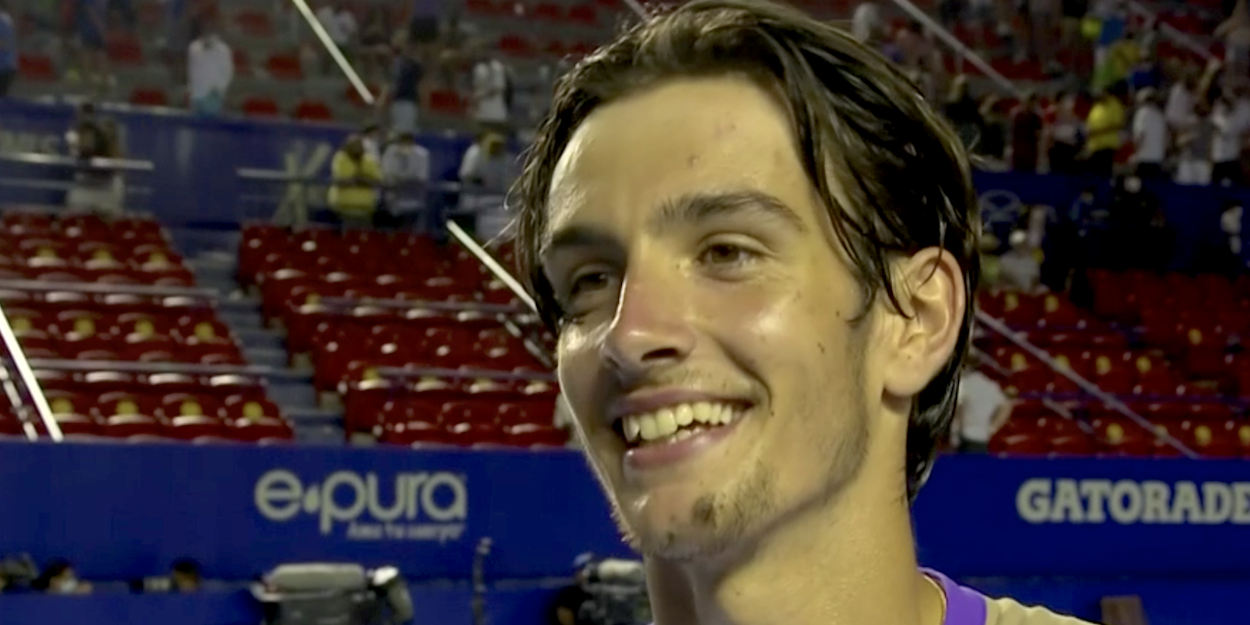 'I feel so good on clay,' says rising star Lorenzo Musetti
Next-gen headliner Lorenzo Musetti is sure he can give it a good effort heading into the clay season from the hard courts.
Lorenzo Musetti made his tour breakthrough on the dirt and is next set to hit the court on the same surface at the Sardegna Open in Cagliari this week.
"When we were practising these [past few] days, I felt the ball so good and I have good feelings," Musetti told ATPTour.com. "I think it is going to be really nice and I think I will surprise [others] in the clay season.
"I am really looking forward to playing on clay."
Lorenzo Musetti claimed his first ATP tour level wins on home clay in Rome last year, defeating Stan Wawrinka and Kei Nishikori. His last appearance at tour level on clay also came at last year's Sardegna Open in October, where he made the semi-finals before retiring in that match.
"I really enjoy playing here," Musetti added about Sardegna. "It is a really nice club. It is always sunny… I am really looking forward to playing here in Sardegna and I will try to [achieve] the best result I can.
"In Sardegna last year, I did good [and made] the semi-finals. I will try to do the same or better."
Lorenzo Musetti will play his first round match against Austrian Dennis Novak on 6th April, looking to continue his rise through the rankings.