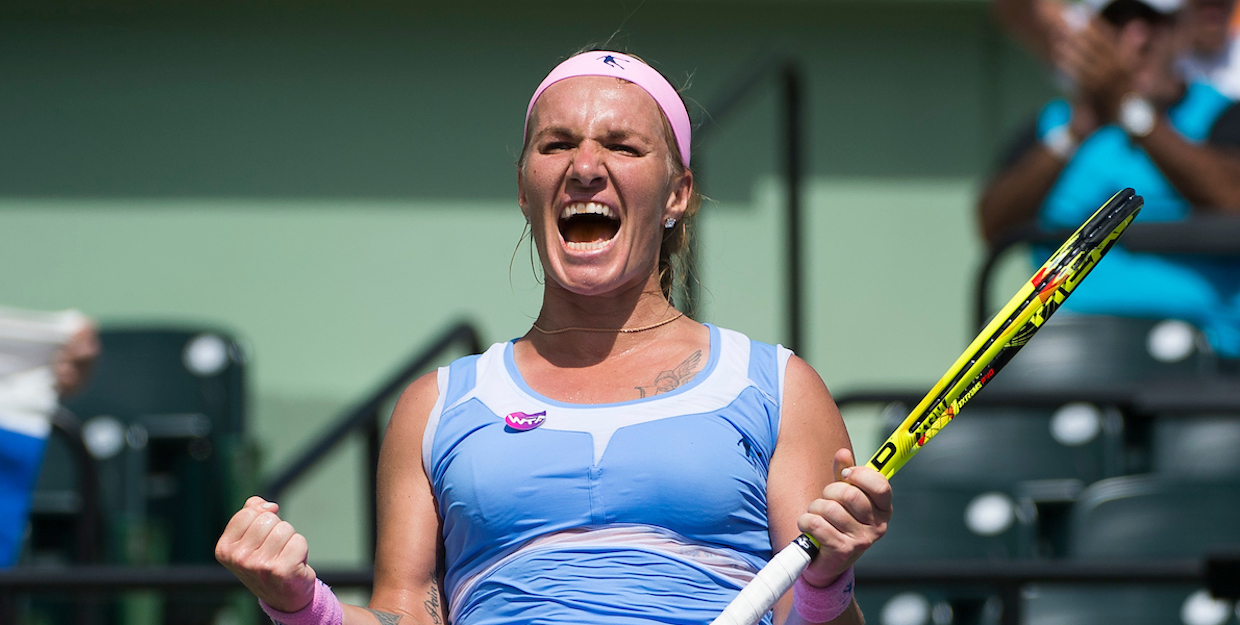 "I feel like I'm better physically than some younger girls" WTA vet Kuznetsova still has the fire to compete
Svetlana Kuznetsova will turn 36 this summer but wants to carry on playing and believes she still has the game to be successful.
"I would love to play next year because I feel great out there," Kuznetsova said after a season in which she climbed 18 places in the rankings to finish the year ranked No 36 in the world.
Serena Williams is the only player older than the Russian in the world's top 50. Kuznetsova, who won her first Grand Slam title at the US Open 16 years ago, has won 18 titles in her career and says she would not be continuing with her career if she did not believe she was capable of adding to that tally.
"I feel like I'm better physically than some girls who are much younger than me," Kuznetsova said. "I know I have the game. For me the only difficult thing is travelling a lot. As for the rest, I am looking forward to next year and I would love to play, but with the world situation as it is right now it obviously depends on what happens."
The former world No 2 missed the US Open last year for only the second time since her Flushing Meadows debut in 2002. "When we started playing again I decided not to go to the States because it was very hard for me to bring my team together and prepare well," she said.
"Even without quarantine and without corona I found travelling tough. Staying away from home for a month or a month and a half, I've been doing this for 20 years and it's not easy. Plus with corona now you can only bring your physio and your coach. You cannot bring your family or friends or whoever you would like.
"I would love to play for most of the year and I know that I need to play many tournaments, so I have to be away from home. But being away from people who are close to me, this is what makes it really frustrating and hard."