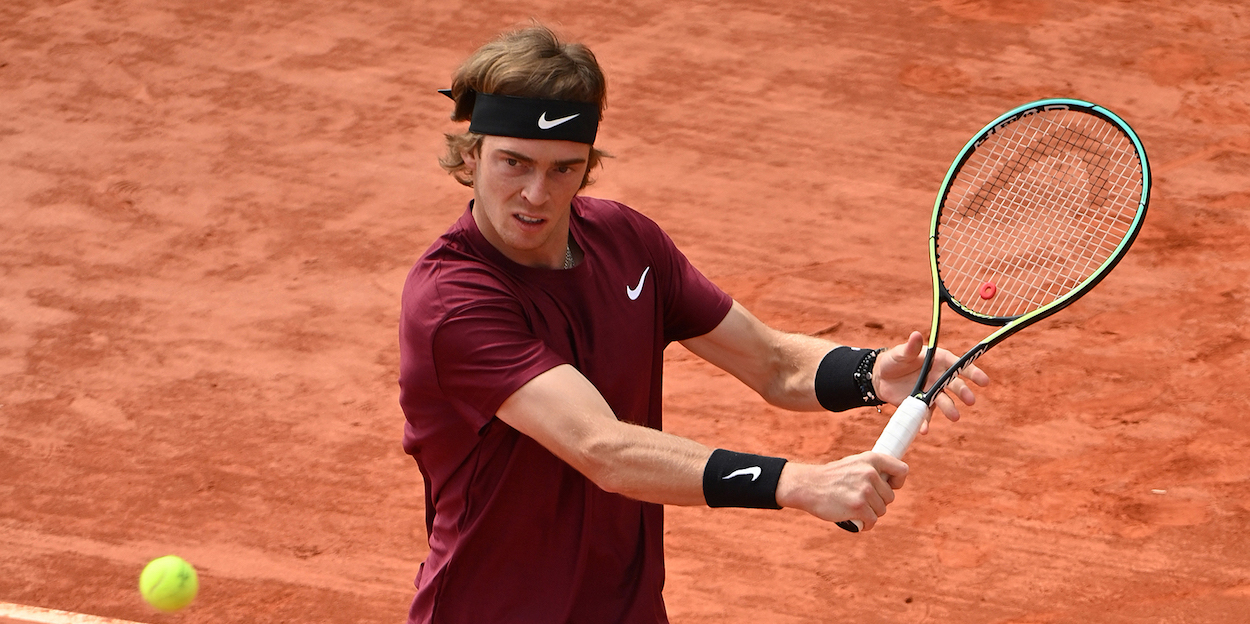 'I feel happy with the week and super sad with the final', says Andrey Rublev on Monte Carlo run
Andrey Rublev admitted Stefanos Tsitsipas was "just better" than him in the final of the Monte Carlo Masters on Sunday.
The world No. 8 was beaten 6-3 6-3 by Tsitsipas in the title match of the ATP Masters 1000 tournament. The 23-year-old Russian beat 11-time champion Rafael Nadal en route to what was his first final at that level.
"He (Tsitsipas) was just better than me. I feel happy with the week, and I feel super sad with the final that I couldn't show the game (I have)," said Rublev in a post-match interview.
"I couldn't show fight. I didn't win, but of course I'm happy with the week because I beat so many great players. I beat one of the best players in history. It's a special week.
"He (Tsitsipas) is the one from the top players that I (have been) playing the most. We played already (a) couple of finals, (and a) couple of important matches.
"I have more stories of matches (against) him compared (to) other players. I hope it's the beginning of something. I hope I will also be able to win some of them.
"It's my first tournament on clay (this year) and I already (reached a) final, my first final (at a) Masters 1000. It's a great beginning. I hope I can show great game every week."
(Photo credit Ray Giubilo)