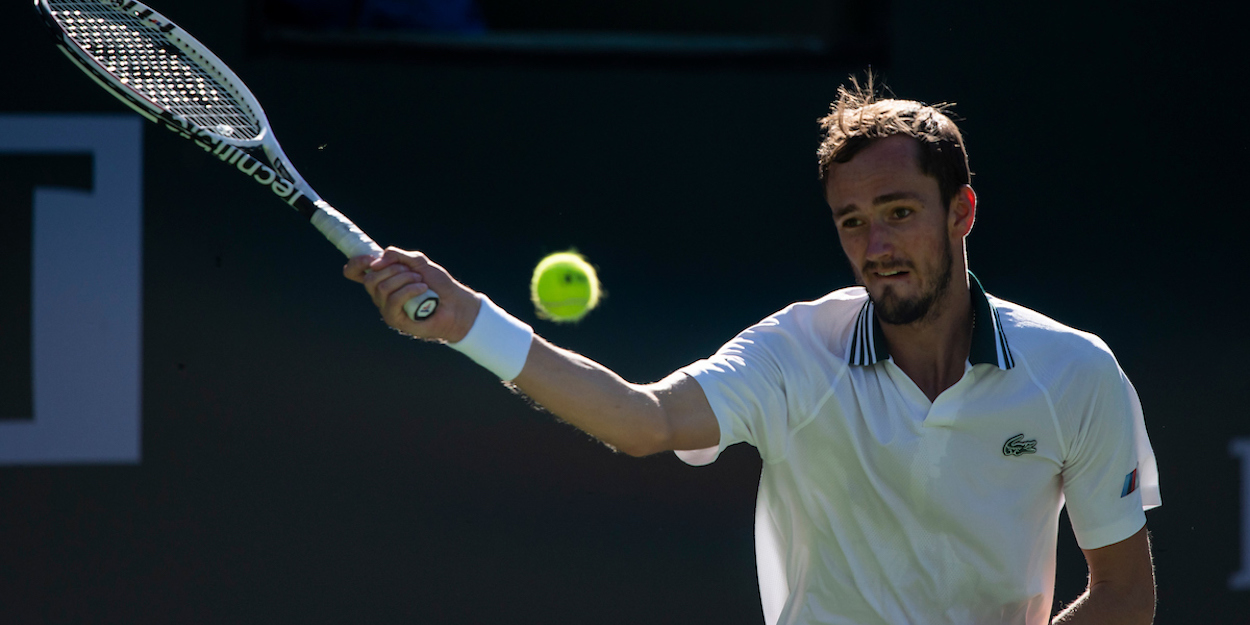 'I don't see him losing to anybody' – Daniil Medvedev praises Grigor Dimitrov after defeat
Daniil Medvedev insists his defeat to Grigor Dimitrov is 'not the end of the world' and described the Bulgarian as unplayable in parts of the contest.
The top seed was in cruise control in the fourth round clash, leading by a set and a double break before falling to the world number 28 4-6, 6-4, 6-3.
Despite a disappointing defeat for the Russian, Medvedev was keen to reflect on an impressive North American hard-court swing, winning 18 of his last 20 contests.
When asked if he could put this defeat into perspective, Medvedev said: "100 per cent. If I would lose the US Open final, maybe [I] would have been a little bit tough on myself.
"But I do think I see kind of the reasons why this happened. Grigor played [the] second part of the match better than anybody did against me [at the] US Open that I won. Playing this level, I don't see him losing to anybody, but let's see the result.
"I don't see [it as the] end of the world this match. I'm definitely going to just continue working for the next one and just try to be better next time, because, Indian Wells, I really like the place, so I want to try to do better one day."
After leading 6-4, 4-1, the Bulgarian star broke the Medvedev serve on four consecutive occasions to take the second set and put himself in the ascendency in the third.
"I don't remember myself losing three service games, even four service games ever, I guess, on hard courts," Medvedev said.
"That shows how slow this court is and the conditions, more like clay, I would say, which I don't like, because to lose serve four times is just unacceptable. I knew that during the day, [it is] much tougher to control the ball for me, especially on the serve."